Best Places To Have a Cup of Coffee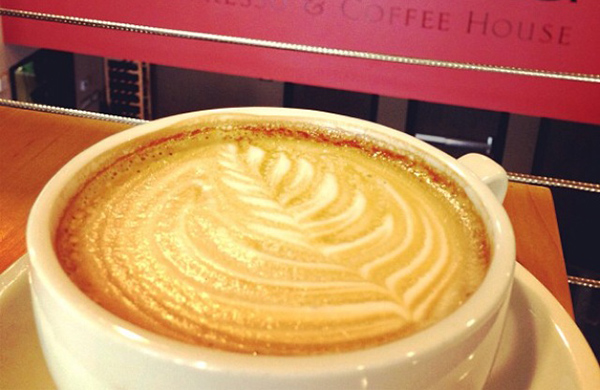 I don't know if Austinites like spending time in coffee shops or actually drinking coffee more. Whatever the case, we're always thinking about the next place to go for a cup of jo. In many cases coffee shops serve as 'offices' for local small businesses. Even in the 105 degree summer heat we don't miss a beat.
Mozarts |3825 Lake Austin Blvd.
This is probably one of the more iconic coffee shops in town as it sits overlooking Lake Austin. Thus, the atmosphere is calming, relaxing and easy on the eyes. The abundant seating on the deck is shaded by large trees and is the perfect place to work if you're looking for an outdoor office for the day. They offer traditional coffee drinks as well as pastries. Dogs are also welcome on the deck.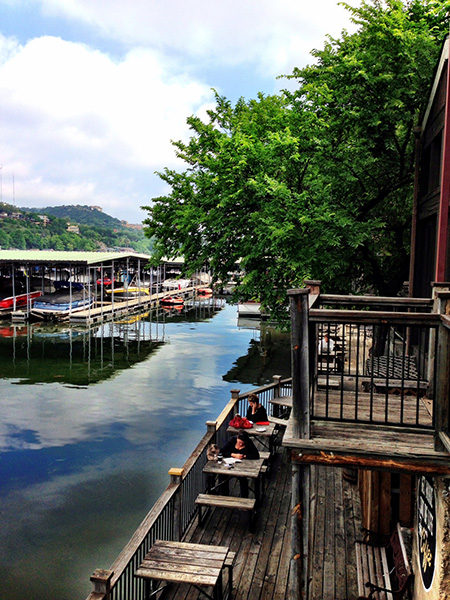 Jo's Coffee | 1300 South Congress Avenue
Jo's on South Congress is probably most famous for their 'i love you so much' street art on the side of the building. It has become a bucket list photo op for tourists and locals alike. Aside from cool graffiti, they also serve a great cup of coffee, imagine that. The 'iced turbo' is a menu favorite, and they also offer sandwiches and baked goods. Outdoor seating only, so keep that in mind on rainy days or those 100+ degree summer days.
Flat Track Coffee | 913 E. Cesar Chavez Street
This is a hidden gem hidden just east of I-35. No bells and whistles, just a focus on great coffee. This is the type of place you grab a cup of joe and are on your way. The menu is limited but executed perfectly, and the crown jewel is probably their espresso. Don't plan your next meeting here as they have very limited seating and no wi-fi. But for coffee connoisseurs, this place is a must try.
Café Medici | Various Locations
Really really great coffee. I like the downtown location as it has plenty of seating (two stories). It's also fairly quiet, and the type of place you can go to to get stuff done. The Clarksville location is also great, slightly smaller, but located in one of my favorite little neighborhoods; it really has an awesome old Austin feel to it.
Curra's | 614 East Oltorf Street
Curra's (A Mexican restaurant famous for its avocado margaritas) might be the most odd ball selection on this list. However, if you're a fan of drip coffee, they have their own brew that pairs perfectly with their breakfast tacos. They also sell their coffee beans by the pound.
Houndstooth Coffee | Various Locations
This is one of those Austin coffee shops that has a cult-like following, and you can't make a list of places to grab a cup in Austin without including Houndstooth. Maybe it's the sleek, simple design, their friendly and knowledgeable baristas, or the simple fact that they just make fantastic coffee. You be the judge.