What You Get
View local health guidelines for travel here
Stay for two in a classic king room or classic queen room
$40 Daily Amenity Fee Includes
$15 daily dining credit at NoMo Kitchen
Bottled water in room upon arrival
Local and International calls in over 10 countries
24/7 access to fitness center
Guest room and public area WiFi
Guest room Google Chromecast streaming
Personal care kit with mask, sanitizing wipes, and gloves
---
Hotel at a Glance: NoMo SoHo
Located in the heart of New York's fashion, design, and artistic life, the vibrant and energetic NoMo Soho boasts its modern and sleek design as well as plenty of exciting opportunities for dining, shopping, and sparkling nightlife. Conveniently situated in a contemporary neighborhood with rich traditions, it's only a short walk from NYC's most remarkable cultural and historical landmarks, such as neighboring Little Italy, Lower East Side, Chinatown, the Empire State Building, or the 9/11 Memorial and Museum, just to name a few. Additionally, NoMo SoHo proudly spotlights its conservatory-style restaurant serving dishes from award-winning chefs and a bar featuring a considerable wine and craft cocktails selection.
Soak up the vibe of a superb location and explore the nearby iconic NYC cultural and historical landmarks.
Keep in good shape in the 24/7 fitness center equipped with a workout room.
Modern guest rooms feature a minibar, air conditioning, and a flat-screen TV.
Ways to unwind: Grab a drink at the onsite bar, relax in a guest lounge, or take a stroll around the area for unique shopping or dining opportunities.
Manhattan's Lower East Side: Chic Boutiques, Restaurant Row, and Contemporary-Art Galleries
If you were a German, Irish, Polish, or Jewish immigrant coming to America in pursuit of a better life in the 19th or early 20th century, odds were good that you'd wind up sharing space in an overcrowded tenement building on Manhattan's Lower East Side. The neighborhood—one of the city's oldest—was a refuge for New York's newest and poorest residents for generations. You can learn more at the Tenement Museum, located in a five-story brick building that once housed some 7,000 working-class immigrants.
In recent years, the Lower East Side's identity as a welcome mat for newcomers has shifted as gentrification began to reshape the neighborhood. Pushcarts and rundown storefronts have given way to trendy boutiques along Orchard Street and a chic "restaurant row" on Clinton Street. What's more, the relocation of the New Museum has attracted a slew of contemporary-art galleries. Some of the old mainstays have stuck around, though, including Katz's Delicatessen and Russ & Daughters, which has been selling premium smoked fish, bagels, and other specialty foods since 1914.
---
See the Christmas Spectacular Starring the Radio City Rockettes While You Visit NYC This Holiday Season
With tickets starting at $55, our customers can get their hands on some of the best seats to see the Radio City Rockettes in their Christmas Spectacular through December. The visually stunning, crowd-pleasing show uses Vincente Minelli's classic 1933 costumes, 3D-animated backdrops, a soundtrack of Yuletide classics, and, of course, the troupe's trademark precision kicklines to celebrate the excitement and nostalgic cheer of the most wonderful time of the year. Click the link below to learn more.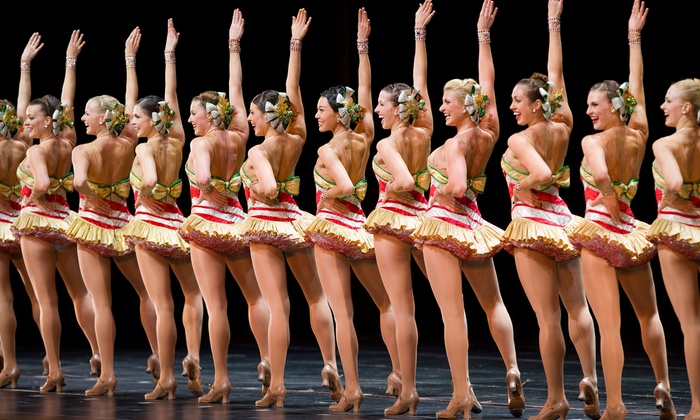 The Rockettes' Christmas Spectacular, From $55
Get discounted tickets to the Rockettes' Christmas Spectacular at Radio City Music Hall. Orchestra seats available.
---
Other Details
Room Details
Classic King Room
One king bed
Standard occupancy: 2
Maximum occupancy: 2
Classic Queen Room
One queen bed
Standard occupancy: 2
Maximum occupancy: 2
Hotel Policies
Check in: 4 p.m.
Check out: 12 p.m.
$40 amenity fee includes:

$15 daily dining credit at NoMo Kitchen
Bottled water in room upon arrival
Local and International calls in over 10 countries
24/7 access to fitness center
Guest room and public area WiFi
Guest room Google Chromecast streaming
Personal care kit with mask, sanitizing wipes, and gloves

Parking: self parking available for an additional $40 plus tax per day for standard vehicles, additional $50 plus tax per day for SUVs, and additional $65 plus tax per day for oversized vehicles.
Smoking policy: no smoking inside the property.
Pet policy: please contact property for pet restrictions and fees.
Accessibility: please contact property for handicap accessibility requests or options.
Room upgrades: upgrades may be available during booking or at check-in for an additional cost.
Amenities
On-site bar/restaurant
Fitness center
Complimentary WiFi
Pet friendly (fees may apply)
Kitchen features of room (mini fridge)
Banquet room
Fine Print
72-hour cancellation notice required prior to check-in or reservation is non-refundable; reservations made within cancellation window are non-refundable
No-shows will be charged total LivingSocial rate
Traveler name must match ID at time of check-in
No refunds will be processed by LivingSocial after check-in
Must be 18+ to check in
Credit card required at check-in
$40 daily amenity fee plus tax paid at check-in
Rates may vary by date and are subject to availability
Dates cannot be changed once booked; valid only for night(s) purchased.
Merchant is solely responsible to purchasers for the care and quality of the advertised goods and services.
Learn about Strike-Through Pricing and Savings
About NoMo SoHo
Getting There
Nearest airports: LaGuardia Airport (LGA, 10 mi) and John F. Kennedy International Airport (JFK, 18 mi)
Cab fare: about $35 from LGA and $52 from JFK (including 15% tip)
Groupon Customer Reviews
100% Verified Reviews
All Groupon reviews are from people who have redeemed deals with this merchant. Review requests are sent by email to customers who purchased the deal.
See all reviews
Recent Reviews from TripAdvisor