Top Product Reviews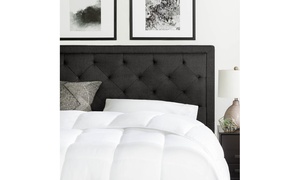 This is an awesome headboard! We love the style of it, and it seems to be very durable as well. On the back side of the headboard is velcro straps that kept the legs and installation instructions in. Makes it very handy if you need to move to be able to package it back up. The material is tough and doesn't feel like a weak material that would rip easily at all. It comes with legs that you install that adjust to different heights as well. Our biggest worry was because our bed sits lower than most if it would end up looking good and it did! Installation was a breeze, not a tough project at all! We love this headboard and would recommend it to anyone!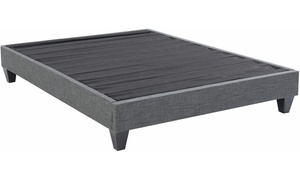 I absolutely love this frame. Sturdy and looks great. Only reason I'm doing 4 stars and not 5 is because one of the holes were misaligned and the connector couldn't go in whatsoever. Luckily I have a handy family member that came over with tools to fix it but if he didn't, I couldn't have put it together. Aside from that, this bed frame is amazing and had simple easy instructions.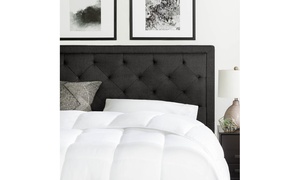 Very nice headboard. Incredibly easy to put together and install, I was able to do it by myself. The headboard is padded, which makes it look and feel very high quality. A very sturdy, beautiful piece of furniture.