Top Product Reviews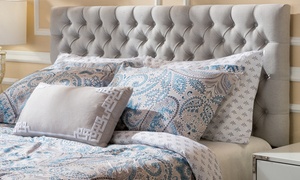 The color is exactly what I expected.. I ordered the dark charcoal. This is my first headboard, so I am excited. I'm glad that I didn't get the trending tufted headboard with the studs.. like everyone else has. I'm not into following the majority but if you're into that you can always add them on the sides... there is space for that.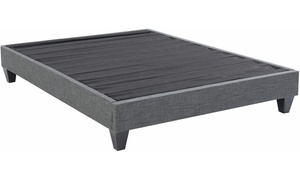 I absolutely love this frame. Sturdy and looks great. Only reason I'm doing 4 stars and not 5 is because one of the holes were misaligned and the connector couldn't go in whatsoever. Luckily I have a handy family member that came over with tools to fix it but if he didn't, I couldn't have put it together. Aside from that, this bed frame is amazing and had simple easy instructions.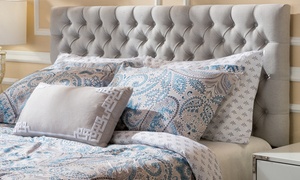 I love it it came the way I Seen it on the ad. GOOD ,PRETTY AND SOFT FABRIC.