Top Product Reviews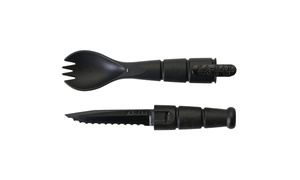 I am a backpacker and purchased this for myself and as gifts for two Eagle Scouts going on a High Adventure next month. During practice hikes this has tested well. The spoon is small, but deep and perfect for the packaged Indian meals that I eat on trips. No dripping. Easy to clean.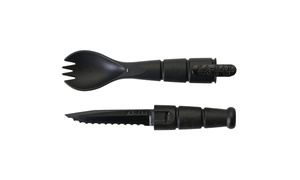 Thought the material would be metal, not hard plastic… guess I didn't read the description well enough. May not be as durable, but at least it's light in weight. Plastic is quite sturdy and blade is quite sharp. Probably would cost more if it were metallic. (But then again I'd be more interested in a metal one.)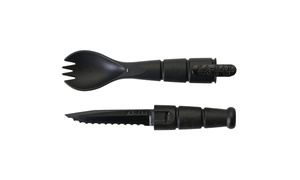 Handy utensils for the lunch box. The spoon is kind of small, but it gets the job done. I use one almost every day.