Top Product Reviews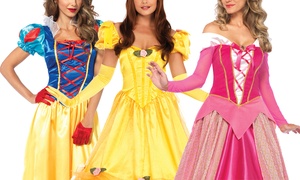 Fit like it was made for me. I bought a hoop skirt to wear under it and it looked fabulous! I bought a tiara on amazon (Rapunzel's) and my costume was a hit with the kids! They all wanted their picture taken with Princess Aurora! So sweet! Couldn't believe how great it looked! The same costume was $40 more on Amazon! And I got it in 3 days! Excellent! Thanks Leg Avenue and Groupon! Great Deal!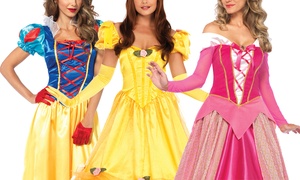 The costume itself is fine, not too terrible in terms of comfort and fit, but my big complaint is that the skirt drops gold glitter EVERYWHERE. It was such a nightmare that I couldn't leave my kitchen to look in the mirror when I tried it on, and I'm second guessing whether it'd even be appropriate to wear to a house party for the same reason. The crown is also a bit cheesy looking so I think I'll leave that accessory at home if I can't find something else. Also, although it is meant to be a full length ball gown, the medium could be a bit shorter. Even with heels, I'll need to put some tucks in to avoid stepping on it throughout the day.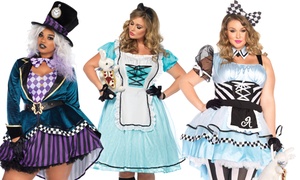 Love this dress!! Wore it to Disney for the Halloween party and though we got rained on it still held up!!