Top Product Reviews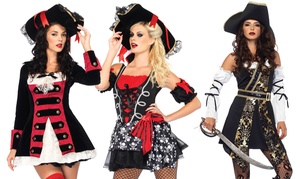 Love it. Material was great. It Does run small and snug tho. I Recommend to anyone contemplating two sizes to go with the bigger size.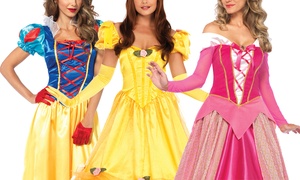 It's a beautiful gown! Far more than I'd ever expect for a costume! Looks pretty much just like the picture and size was accurate! I ditched the cardboard crown and found a 5 pack of rhinestone tiara's for $12. Trying to decide on a cloak or not? Very pleased with this gown, though! It's well put together and the same one was on Amazon for $49. Got here super fast! Good job!!!!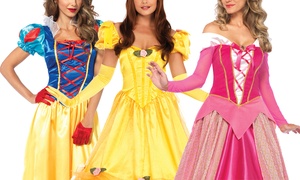 The costume itself is fine, not too terrible in terms of comfort and fit, but my big complaint is that the skirt drops gold glitter EVERYWHERE. It was such a nightmare that I couldn't leave my kitchen to look in the mirror when I tried it on, and I'm second guessing whether it'd even be appropriate to wear to a house party for the same reason. The crown is also a bit cheesy looking so I think I'll leave that accessory at home if I can't find something else. Also, although it is meant to be a full length ball gown, the medium could be a bit shorter. Even with heels, I'll need to put some tucks in to avoid stepping on it throughout the day.