Top Product Reviews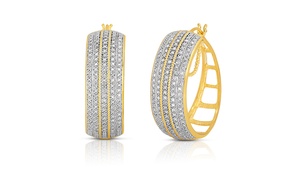 The earrings are much larger than I expected. I thought they would be a little more petite, given the 2cttw. However, they are pretty and I will wear them; perhaps just not for every day wear, due the size. They are large hoops, rather than the small, dainty ones that I mistook them for in the photos.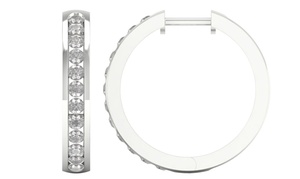 I received my earrings today. I was to surprised to open the box and have my earrings flopping around in the box. One of the earrings was jammed together and it took some time to fix it. Otherwise they are very pretty and much bigger then I expected. I would defiantly recommend buying a pair to have for a special occasion or even for everyday wear.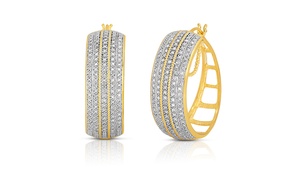 The ear rings are beautiful, however, they are a bit heavy when worn for several hours.