Top Product Reviews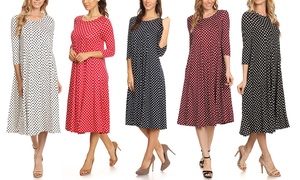 This dress fits so nicely. It hangs nicely and is flattering to the figure. The polka dots are so current and attractive.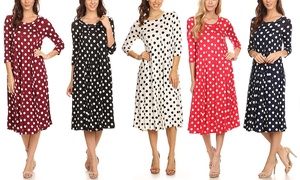 The dress is cute! The sewing had so many extra looping threads on the seams that I had to trim carefully before wearing. 3 inches of a series of loops. The color is great, the sizing is good, and the fit was good. Quality control failed on the left front bust seam.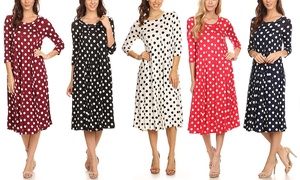 I love this. I have friends who want to buy one but can't find it now online.