Top Product Reviews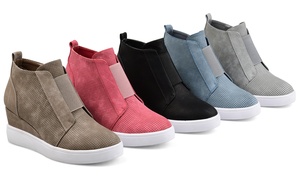 Love this sneakers! Only thing that's aggravating is they were 10$ cheaper 1/2 days after I bought them. But other than that I LOVE them! True to size, no squeaking and they look so cute! .
Fit is dead on, if you need wiggle room go a size higher. Very cute. Not sure of how long they last, material seems very thin.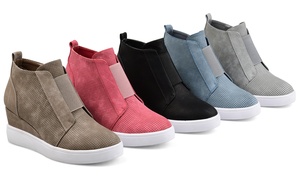 The fit is perfect, but i wanted a true pink, they're mauve.