Top Product Reviews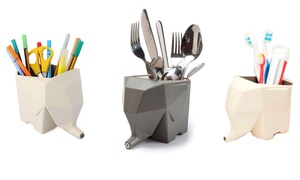 Product is pretty alright considering it was only $10 and bought from a discount site. Made of plastic and has a tiny spout which can probbe cleaned with one of those reusable straw brushes. It does seem like it would fall over pretty easy but only if the user is throwing whatever they put in the container like a javelin.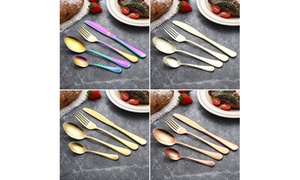 Arrived as advertised! The soup spoon is HUGE. Otherwise a pretty set of flatware. :)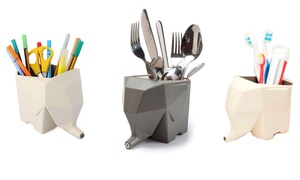 The elephant cutlery drainer is adorable. I had hoped that it was a little bigger and weighted.