Top Product Reviews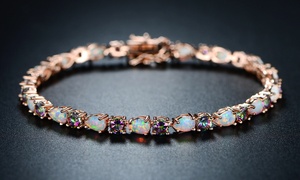 Amazing bracelet! Love it, love it! Great combination of stones and rose gold, great metal quality. Due to my profession , I wash hands frequently and bracelet doesn't get darker or loosing stones or changes in color. Would definitely buy this bracelet again !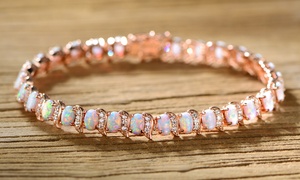 It a gift for Valentines...it is beautiful. Glad I found it when I did.. Can't wait to give it to my daughter.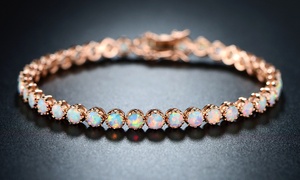 Stunning! Loved the color. The clasp seems to work well and be secure.