Top Product Reviews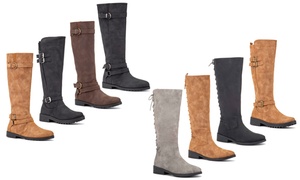 I love these boots. I was weary buying them bc I've had bad luck buying boots online as you don't really know what quality you're getting. I was presently surprised with my purchase. They aren't the best quality which is expected for what they cost but they don't look cheap at all and they fit very comfortably. I'd buy more of these for sure.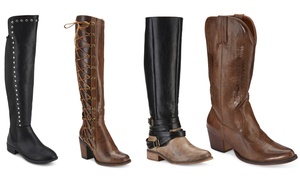 The boots are nice but they run a little big, which is fine for winter bc you can just wear thicker socks. But I got a 6, my usual size, and they fit like a 7, thankfully they aren't to large around my calf's bc I have that problem with boots a lot. So I'd def give 4 stars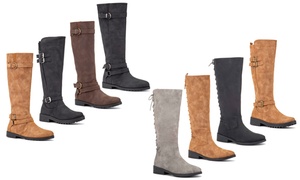 They fit perfectly and just what I was looking for! Thank you!