Top Product Reviews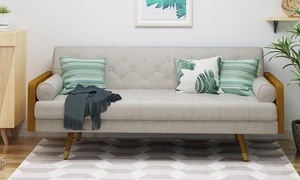 Super easy to set up, only took me about fourty five minutes. In the box it is the heaviest thing in the world so good luck carrying it up more than just a porch. The cushions are stiff, but noting that can't be work in. The feel of the cushions reminds me of the IKEA futons!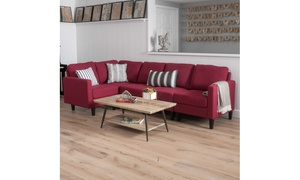 It looks good, smaller than I would call a sectional sofa but doesn't appear cheap and is aesthetically nice to the eye. Easy assemble also, I recommend!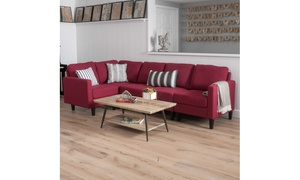 Easy to assemble, looks like the picture, firm cushions but soft backs, very excited!