Top Product Reviews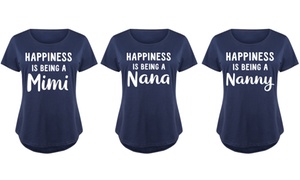 I like expressing my pride of being a Nana so when I saw this shirt I thought it was so cute!I am traveling to see my granddaughters and can't wait till they see Nana get off the plane wearing my new shirt! It fits great I did order a size up as some of the review I had read had said it might be a good idea. This Nana is going to rock this shirt!!!!!!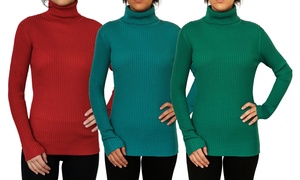 Ok, these ended up being really nice! Great fit.. stretches to form body but doing enough. I like my stuff tighter to show off my curves so if that's you just order one size smaller because it fits a bit loose. Hopefully mine shrinks in dryer. Great deal for $15 each and very good quality. Thicker ribbed material that's also comfortable.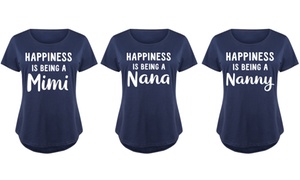 The shirt is awesome. Lettering is perfect and the fit is great.