Top Product Reviews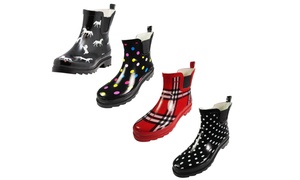 Exactly as described and delivered on time. Do pay attention to the sizing comments in the reviews. I usually wear an 8 but I ordered a 7 and the 7 is perfect!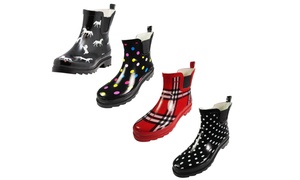 Absolutely love them, they serve my purpose and I don't like putting boots on that go way up your legs. These are perfect, easy & quick to put on & take off. Who'd of thought of ankle boots .. there cute with the black & white paw prints (since I work with dogs). I would definitely buy them again or refer a friend .. plus there super comfy!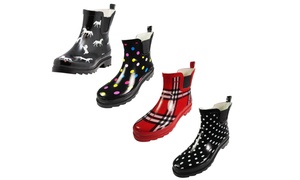 Arrived faster than I expected! Fits true to size- great quality. I wear mine in my garden, love them!