Top Product Reviews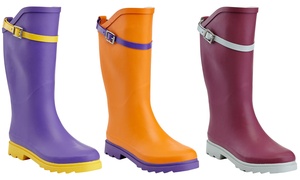 Our family rain boots came just in time for vacation through some intense rain storms. Mine were comfortable, good-looking, and fit very well! I'm very happy with this purchase!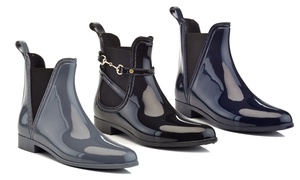 These boots arrives right on time for this spring weather. They're comfortable with the exception of cushion but that can be resolved with purchased inserts. They're beautiful in person rather than on screen.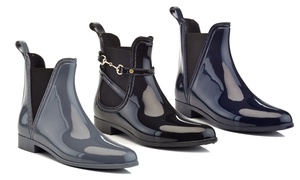 Very cute, but haven't had a chance to wear them in the rain yet.