Therapeutic Socks & Gloves
Top Product Reviews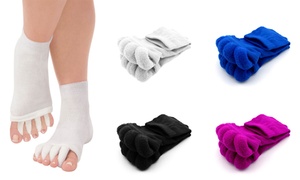 Soft and comfy...doesn't massage like the name states. It shows hot pink but really soft pink. Like this color better! But overall very nice toe separator socks.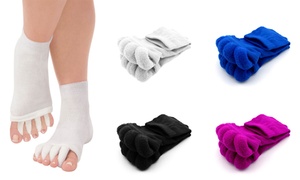 I'm a young-ish woman who works out every date at our Senior Center -- very often -- my toes hurt and that's when I saw the toe separators ... for me, they are suberb and best of all ... my toes do not hurt ... otherwise, I would have a call a "TOW" truck. They're very soft and they are well-made. Thanks for allowing me to offer my opinion; the down-side ... is that if your feet are huge ... then save your money. AL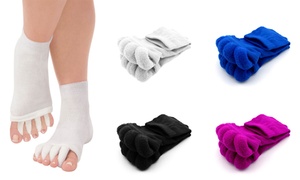 They run a little small, next order I will get a bigger size if available. I will make these work for now. Thank you.