Top Product Reviews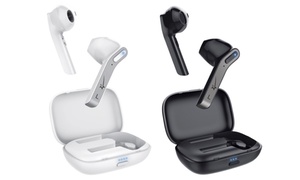 I love the earphones! They are great quality but the only thing that's a problem for me is the fact that they are a bit big for my small ears so they don't stay on. Either than that, they are good!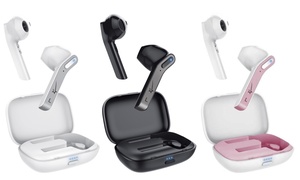 They work great; I was worried that they wouldn't stay in my ear since I always use the smallest part for ear buds but the piece that slides into your ear wrinkle really helps hold it in there without any irritation. The battery lasts longer than I expected! These are an excellent buy compared to the name brand items!!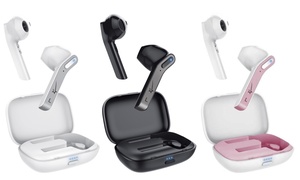 I walk everyday and now I find myself be-bopping as I walk and with a smile. Thank you!!! Their PERFECT.