Top Product Reviews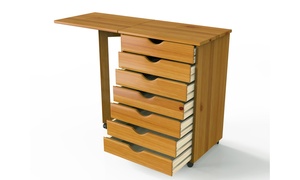 It took me 3 hours to put it together but I took my time while watching a movie. It was simple and instructions are great. Wish it were a little taller but will work for my Cameo3 and my vinyl fit in the drawers perfectly rolled up. Beats buying one made of partial wood. Also wish they made other color options, this color does not match anything modern but I may paint it later.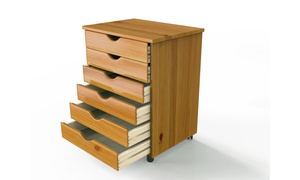 Instructions could've been better. As an example, where you have to measure, it doesn't tell why your measuring the braces and consequently we put the braces backwards. One of the drawer sides should have had pre-drilled holes. Other than that the assembly went well. It is serving its purpose in the craft room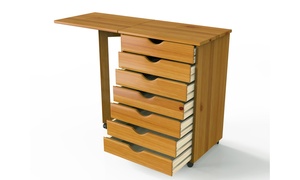 But if a pain to put together and the casters are uneven, but overall it's exactly what I hoped it would be.