Top Product Reviews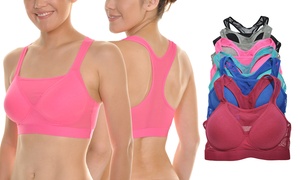 I am 5'2", 156 lbs, size 40C. I ordered the XL and it JUST fit. It is a snug but comfortable fit - lets call it a "supportive" fit. If you are any bigger, I'd go for the 2X, As far as I can see, the padding is not removable, which I like - pads won't fall out in the wash. The cleavage coverage is a bonus - it hides if you want to be modest, but reveals just enough too. I am always on the search for bras with padding, racer back, wide straps and colors - as I tend to like more open neck shirts but don't like regular bra straps (think they are ugly) and I detest, DETEST the uni-boob of regular exercise bras. I like them lifted and separated. This is an awesome find. Excellent colors, excellent price, and good quality! Will buy more.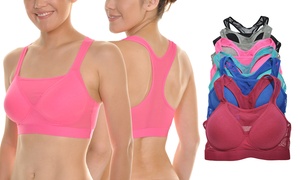 My 16yr old daughter really really likes them; she is hard to please...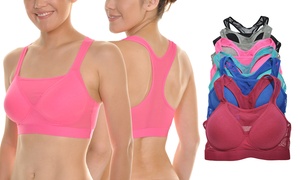 These bra's are just what I wanted. They came in fast and there made nicely. Would recommend theses to my friends.