Top Product Reviews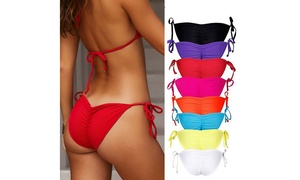 I really like this product, it's true to color and sizing. The only thing I didn't like is the fabric, It doesn't stick to your body. It just lays on you, which is okay for the top, but the bottoms fit loose and a little awkward. Good news it's fully adjustable, so you can make it work. Worth the buy for the price !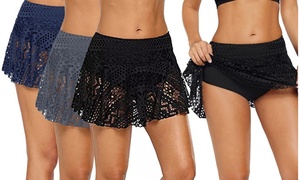 Overall, I like it a lot. I like the coverage, and it feels nice. Not itchy like I was worried about! My one complaint is that it is a bit big. I'm 5'2" and 110 pound, and I bought a small. Its not going to fall off, but its not as secure as I'd like. I think that also influences how it looks, which is a little awkward at the top (where its loose). So I'm happy overall, and it works fine for now, but loosing even five pounds would mean I can't wear it, which would be a shame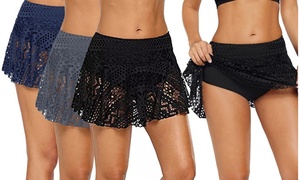 I was skeptical to buy anything swim related. However, I was very pleased with these skirts. They didn't bunch or fit uncomfortable in or out of the water. Love them!