Top Product Reviews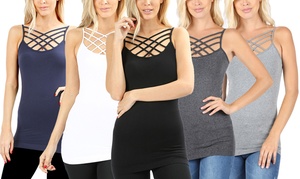 I was very pleased with the quality of this top. It fits close the body with lots of stretch like a spandex feel. The straps are a nice touch and gives it a sexy look. Perfect for layering under knit maxi dresses!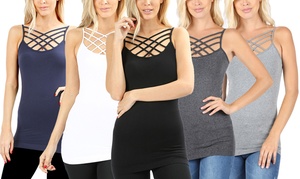 Great t-shirts. I bought one on Amazon for my palazzo pants to wear with a strapless bra. Matches very well for summer months. Just be careful with cat claws or other animal claws as it will destroy them! Wash on delicate and hang dry to prevent ruining them. I have ruined several in past. Great for workouts and a stylish feminine classy look with a bolero or light cute jacket.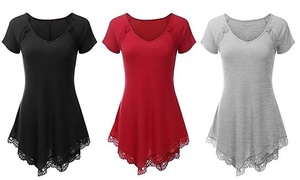 Arrived a few days after ordering. Very soft material, comfortable, good fit, true to size.