Top Product Reviews
For the money, this coat is GREAT quality! Ive looked everywhere for a coat like this but prices are $200. This was a great Groupon buy for me.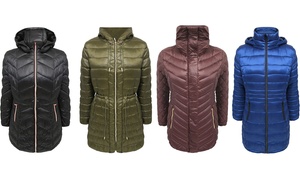 The coat came in fast, I tried it on and it fit, I try to get much larger than I would normally wear so I can add a sweater underneath. So far so good. Will try it in colder weather this week.
My only regret was that I didn't order early enough that I couldn't get a different color.