Top Product Reviews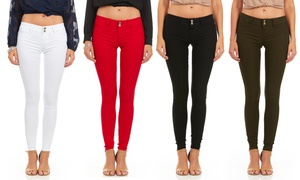 Loved them. This is my third pair of Cover Girl jeans and I really love them. This pair was not exactly what I would call "denim" though. The material has a shimmer from the synthetic fiber, but is stretchy and comfortable - about 65% cotton if I remember correctly. They turned out being more "dressy" than I thought they would be and definitely more so than basic denim. They fit me a little bigger than my Cover Girl pure denim jeans, but I would not recommend downsizing. I think the "loose" feeling comes mostly from the difference in material. I would recommend and I am really liking this brand. For reference, I am more pear-shaped and I do not have a flat butt - I ordered a size 5 and they fit well. I would say these jeans would flatter "curvier" girls more, but if you want to rock them, you go girl.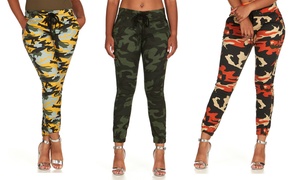 Fits true to size. Comfy. Love the camp with orange. Trendy and stylish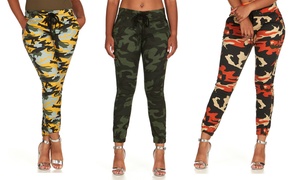 I love the way they fit and the material of the jeans is nice.