Top Product Reviews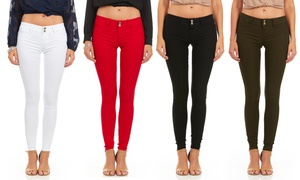 Loved them. This is my third pair of Cover Girl jeans and I really love them. This pair was not exactly what I would call "denim" though. The material has a shimmer from the synthetic fiber, but is stretchy and comfortable - about 65% cotton if I remember correctly. They turned out being more "dressy" than I thought they would be and definitely more so than basic denim. They fit me a little bigger than my Cover Girl pure denim jeans, but I would not recommend downsizing. I think the "loose" feeling comes mostly from the difference in material. I would recommend and I am really liking this brand. For reference, I am more pear-shaped and I do not have a flat butt - I ordered a size 5 and they fit well. I would say these jeans would flatter "curvier" girls more, but if you want to rock them, you go girl.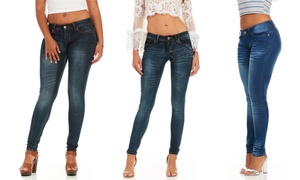 Great! But I think I should have gotten a smaller size but I am trying to gain some weight!!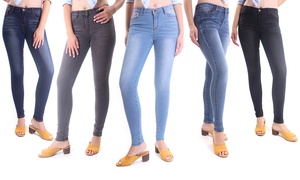 I like these pants ,just wish they had petite, I had to cut 5 inches off.