Top Product Reviews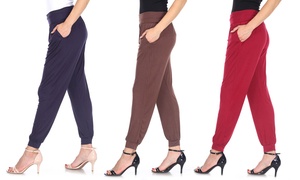 I usually wear size 10 pants. I ordered an XL, and if ordering again would probably go a size up. They fit fine, and look like they fit, but they're a little big in the ankles and not quite as roomy in the hips and thighs as I expected. The cut is a little odd - there are pleats in back on either side that are a little short and I'm not sure what purpose they serve. The pockets are roomy. The fabric is very soft t-shirt material, a little thinner than I'd like but serviceable. They're great for wearing just around, but I probably wouldn't wear them out for more than running errands.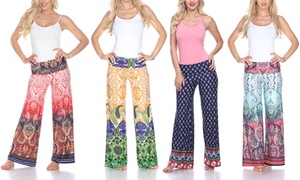 Super comfy and exactly as described. I'm only 4'11" so they're a tad long on me, but that's normal for me 😂. I normally wear mediums and followed the size recommendations and went with large. I'm glad I did!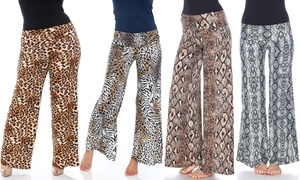 Great fit, really comfortable! The length is long aprx. 32 inseam.