Prescription & Reading Glasses
Top Product Reviews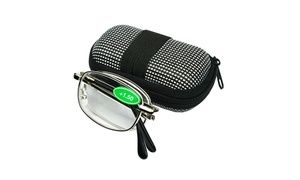 I've only had them for a few days but they are great so far! Look like real glass, good quality for reading. Easy to fold and unfold. Nice compact size in a little zipper case packs nicely in a purse or emergency bag. The lens cloth could be better but at least it comes with one.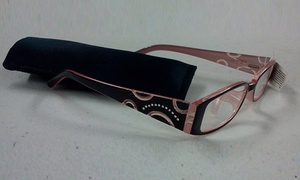 Great glasses for the price. Maybe my only complaint is that they're a tiny bit tight on the sides of my head. Wish the arms had springs. Other than that, they're fine. Love the little cloth case that comes with them.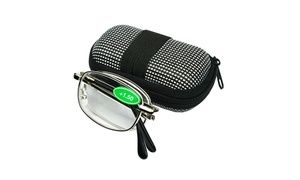 The folding glasses seem a tad fragile and require unfolding/folding them with care. Other than that, they fit well and the case is relatively sturdy - and, I can read with them! LOL I'll use them when I need extra space in my handbag, which is why I purchased them. I'm satisfied with my purchase.