Top Product Reviews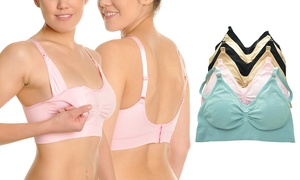 They are very comfortable and I don't look like I have a uniboob- so I give them 4 stars. The downsides are that the straps give too much- so it looks like my boobs are saggy. The pads move around a lot(they are removable). I have to move the pads around during the day so that you can't see my nipples through my shirt.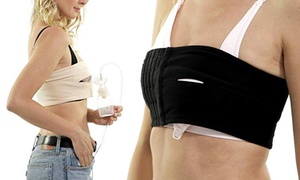 Aljlugh quite necessary it would have been nice to have exact measurements listed since I bought a 1x yet it barely fits.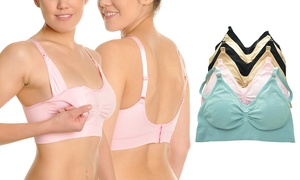 They are so comfortable...I am 9 months pregnant and can't not fit into my other bras, so I have been using these everyday and I love them! The fabric is kinda thin, (so you might see the little twins poke through); but when I have the baby and I start nursing, the nursing pads will solve that problem!