GROUPON GUIDE TO WASHINGTON-DC
All About Basic Facials
BY: Groupon Editors |
Apr 14, 2016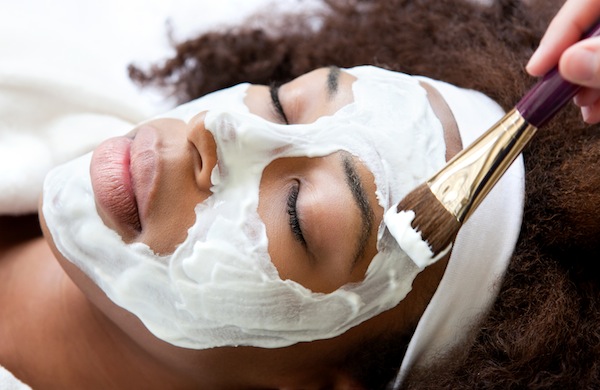 Though it's possible to achieve healthy skin at home, many people turn to skincare professionals when they need some extra help. And one treatment they often turn to is the basic facial. Though the name is unassuming, the treatment can truly benefit skin, especially because every facial is tailored to the individual's skin type.
What is a basic facial?
A basic facial cleanses pores, exfoliates away dead skin cells, and treats common skin concerns with a custom mask. It is meant to rejuvenate faces and pamper clients.
What happens during the treatment?
Aestheticians massage a cleanser into the face, neck, and décolletage to remove any traces of makeup and dirt. Using warm water paired with a facial sponge, cloth, or cotton pad, they remove the cleanser, dry faces, and evaluate skin. This step helps them determine what type of custom mask they will apply later.
Next, aestheticians buff away dead skin cells with an exfoliating cream or scrub and opens up pores with steam. At this point, they may perform extractions. This process is done to clear individual pores that have become clogged with excess oil or dead skin cells, which can form blackheads and acne. Aestheticians will perform the extractions either by hand or with a special metal tool. Following that process is a relaxing massage of the face—and often the upper body, too—that may be used to improve lymphatic drainage.
Aestheticians then apply a custom mask, perhaps a clay-based one to treat oiliness or a hydrating one to combat dryness. Finally, the facial concludes with a serum, moisturizer, and sunscreen if it's daytime.

How long does the facial take?
Most basic facials last 60 minutes.
What are the benefits of a basic facial?
Basic facials deeply cleanse skin and may help fight certain skin problems, such as mild acne or dryness. The treatments leave faces glowing and are typically very relaxing, as they include a massage component.
What are the limitations of basic facials?
Basic facials may temporarily improve skin, but they can't treat severe skin issues, including wrinkles, hyperpigmentation, and anything more than mild acne. They typically require more intensive solutions, such as chemical peels, microdermabrasions, or collagen-inducing laser treatments.
See what a basic facial looks like below:
Check out other skincare treatments: