Best Grilled Cheese Sandwiches in Chicago
BY: Christine Rosko |
Dec 29, 2014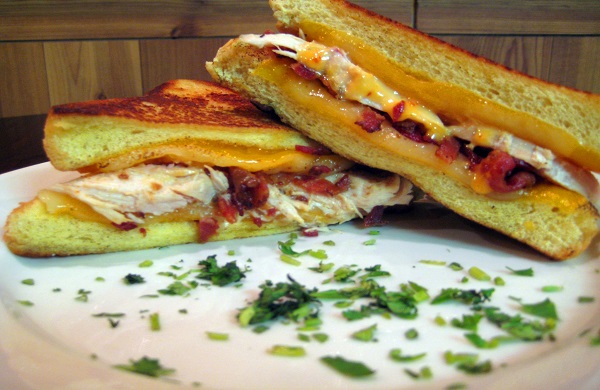 Chicago is known for a lot of things. We have Deep Dish Pizza, the Chicago dog and Italian Beef sandwiches.While those are each great options for dinner tonight, they're not all we have to offer. When you're not necessarily looking for it, you can find hidden gems that hit the spot perfectly. Take grilled cheese for example. A childhood favorite that screams comfort food. How can you resist the toasty, buttery bread and gooey center of melted cheese? These four restaurants take the traditional Grilled Cheese Sandwich to a whole new level. Grab a cup of creamy tomato soup or just enjoy one of these mouthwatering sandwiches by itself.
Cheesie's Pub & Grub
With a location in Lincoln Park, Evanston and soon-to-be Wicker Park, Cheesie's is a favorite late-night stop for all the locals. Be adventurous and try something like The Mac with two different cheeses plus macaroni and cheese or The Popper with cheddar cheese, cream cheese, cheddar sauce, fresh jalapeno slices and bacon on sourdough bread with spicy chipotle mayo dipping sauce. Or you can stick with the simple Original Grilled cheese on Texas Toast. Whatever you decide, you won't be disappointed. With a crispy crust and gooey inside, Cheesie's sandwiches are each unique but equally full of flavor. You'll leave feeling full and satisfied but that craving for the next sandwich will creep up before you walk through your front door.
Soupbox
A restaurant better known for its wide range of tasty seasonal soups,Soupbox allows diners to build their own grilled cheese sandwich. Have it simple with just the traditional bread and cheese or add tomato and bacon for a BTC (bacon, tomato and cheddar). Split the sandwich with a friend or eat it all yourself, we won't judge. It's practically irresistible when you have a steamy cup of soup waiting to be dunked in. Soupbox has two locations, one on Chicago in River North and one on Broadway in East Lakeview.
The Big Cheese
Located on Lincoln Avenue in the North Center neighborhood, The Big Cheese leaves little to the imagination with its Grilled Cheese sandwiches. Go old-fashioned or take it south of the border with the Diablo Rojo, a Mexican version of grilled cheese made with Toluca style chorizo, roasted jalapeno peppers, chihuaha cheese and cilantro. Whether you're looking for Italian, Cuban or Classic, The Big Cheese has something for everyone. Vegetarian but want something more than the classic bread and cheese? Try the Wild Mushroom Grilled Cheese with fontina, mushrooms and truffle oil. You can't beat options like The Big Cheese.
Little Goat
In the Near West Side, serving breakfast all day long is a place called Little Goat. Do not get distracted by the unbelievable breakfast options because a little farther along in the menu is a Grilled Cheese "Sammich." Between two pieces of perfectly toasted bread, you will find gouda and montamore cheese, pork guanciale and smoked tomato. Little Goat takes the grown-up grilled cheese and turns it into something completely out of this world. Your mouth will begin to water as soon as your server begins walking toward you with your plate.
So as you can see, Chicago is not just good for Deep Dish and Italian beef. Venture out of your typical weeknight dinner and go for something cheesy instead. Let your inner child out and indulge in the king of all comfort foods.