Chicago's Paleo Meetup Group on Where to Eat and Why to Try the "Caveman Diet"
BY: Rachel Matuch |
Oct 11, 2013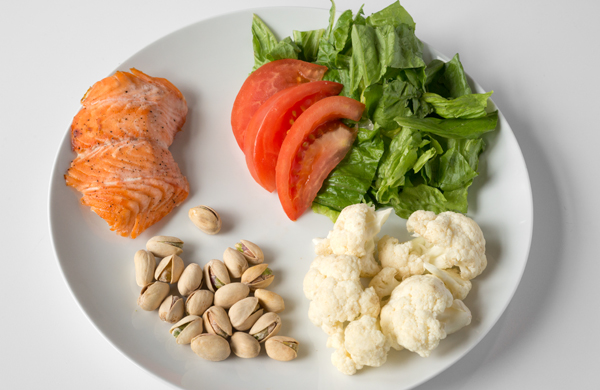 The Paleo diet believes our bodies evolved to run on certain foods (fruits and veggies, meat, nuts) and not others (dairy, grains, legumes). To find out more about the diet, the people who practice it, and the Chicago restaurant menus that exemplify it, I met up with members of Paleo Chicago at Barrington Natural Farms, about 40 miles northwest of downtown Chicago. Anthony Apostol is trying to tell me about the best restaurants for a Paleo meal in the city, but a goat keeps knocking my hand away from the list I'm making. It wants me to pet it. I ignore it. It starts to eat my notebook.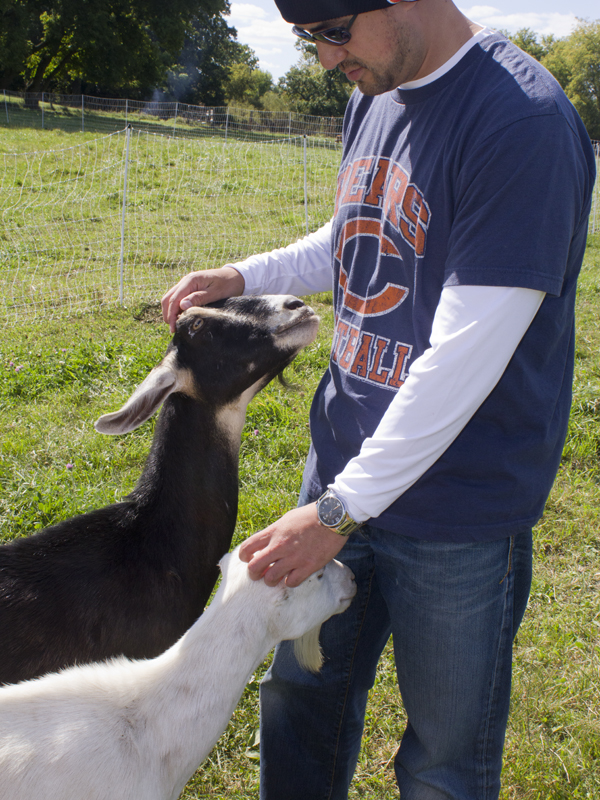 Anthony and the rest of the Paleo Chicago meetup group have driven out to learn more about the kind of grass-fed, pasture-raised farming they extol as practitioners of the Paleo diet. On 40 acres of farmland on a sunny day, co-owner Cliff McConville is taking the group on a tour, answering questions about how he raises the free-range hens, grass-fed cattle, and pasture-raised pigs. As we tour, everyone is quick to tell me what Paleo is not:
It's not just eating meat all day long.
It's not about obsessively recreating the diet of a caveman.
It's not just about losing weight (though I talked to people who'd lost 30–60 pounds, which they defined as "a cool result" but not the whole point).
Paleo is a diet based on "plants, animals, and nuts and seeds, in that order," says group member Jeff Sarris. There's a focus on going back to the source, inspired from a diet our primal ancestors might have eaten. So it's not just about what you eat (and don't: cheese, for instance)—it's also about caring where food is from and how it's produced. It's why Paleo Chicago made the trip to the farm. Paleo helps you "become closer to the food you eat," Anthony (a 36-year-old data analyst) explains to me as he points out a large cow-pie I'm about to step into. He came to Paleo as a pre-diabetic looking to make serious changes, and when he dropped 30 pounds, his girlfriend signed on too. Now he makes his own kombucha, fruit roll-ups, and Paleo bread. And he finds most of his restaurants in an unusual way: by asking like-minded food suppliers where they deliver their produce or meat. Anthony loves DMK Burger Bar (multiple locations; Chicago and Lombard), Indie Burger (1034 W. Belmont Ave.), and 2Toots Train Whistle Grill (that last one is a kid-friendly place in Bartlett and Glen Ellyn where model trains bring you your meal—and all the beef is 100% grass-fed and prairie-raised). He raves about the quality ingredients and accommodating chefs at Henri (18 S. Michigan Ave.) and Mexique (1529 W. Chicago Ave.). He's also a fan of Senza (2873 N. Broadway), which he reviewed for fellow group member Marla Sarris's Paleo recipe blog, Paleo Porn. Clearly, Anthony finds no shortage of Paleo-friendly options in the city. "Especially in Chicago," he says, "there's a new demand for higher quality."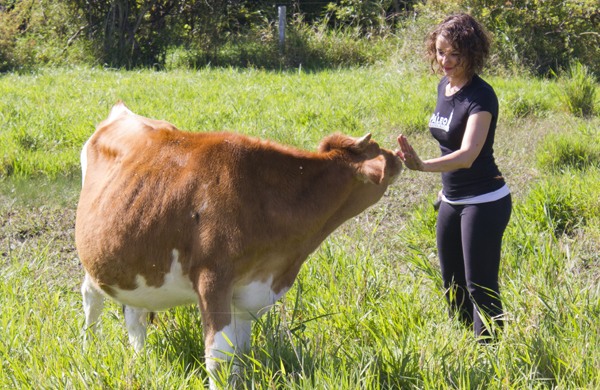 As Cliff, the farm owner, guides our group from a free-range chicken coop to a field where cattle warily eye us, I talk with Nisha Malavia, a 32-year-old speech therapist from Wicker Park. She tells me that because of her Indian heritage, many of her friends and family consider it "sacrilege to eat beef…it's hard to be Indian and be Paleo." That focus on meat is one of the barriers she sees to Paleo. She'd love to see people from different ethnicities and income brackets embrace Paleo eating, but notes that it can be hard for people in Chicago's food deserts or for those who truly can't afford it—or any other whole-food diet, for that matter. Despite the barriers, Nisha has embraced this way of eating. "I feel good," she says, "and that's all the evidence I need." She too writes a Paleo blog, Cutting the Cheese, to stir up more interest in the diet and combat common misconceptions. "At first, I thought [Paleo] was so restrictive and awful," she says. "It's challenging, but people can start small…cutting out processed foods."

Marla and Jeff Sarris, web designers who live in Elmhurst, celebrate the fact that people are eating Paleo at all. When they first went Paleo in 2008, they didn't know anyone else (except on the internet) doing the same. And as a whole, the whole-food movement was fledgling. "It was really difficult to find people like Cliff who have a grass-fed farm," Marla says. Today, they're part of the Paleo Chicago tight-knit community of like-minded people.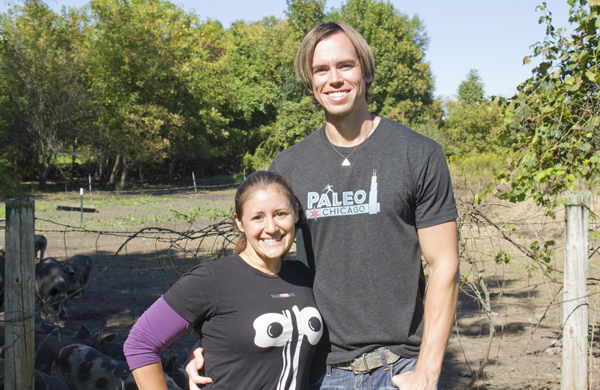 The couple orders most of their meat online from U.S. Wellness Meats and Northstar Bison. If they need a quick bite, they'll usually stop at Chipotle; if they're in the city, they love Grange Hall Burger Bar (844 W. Randolph St.). "We tend to go to burger places because they advertise grass-fed beef," Marla says. But she's most at home doing the cooking herself. She's written two Paleo cookbooks (Pigskin Paleo and Los Paleo), and her fridge is always stocked with avocado, canned coconut milk, and plenty of greens. As the rest of the group checks out Cliff's raw-milk operation, Jeff tells me he thinks Paleo will become even more widespread soon. "It's close to the tipping point," he says. "It's exponential growth, completely." To see more of the farm, check out the Paleo Chicago meetup group's winning entry in the annual Grokfeast challenge from Mark's Daily Apple. Photos by Rachel Matuch, Groupon