GROUPON GUIDE TO WASHINGTON-DC
Humidifier Buying Guide
BY: Editorial Staff |
Sep 2, 2015
Humidifiers infuse the air around you with moisture, whether it's your whole house, your bedroom, or the sandy desert your cubicle sits atop. Their function is well-known, but the range of resulting benefits from humidifier use may surprise you. Here are just a few:
Health and Body
Alleviate effects of cold or dry air, including sore throat and stuffy nose

Help relieve cracked or dry skin and chapped lips

Cut down on dryness-induced hair frizz and static

The machine's white noise can help babies (and adults) relax and sleep

Some models also provide soothing aromatherapy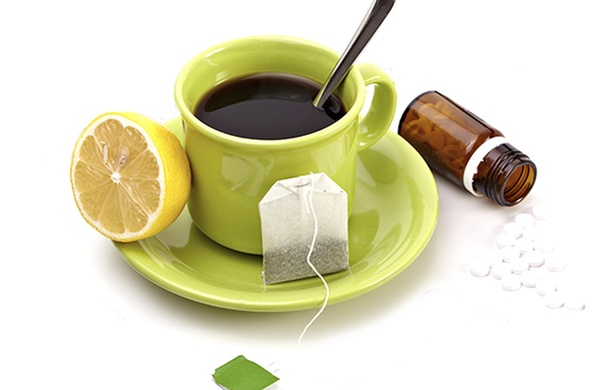 Home
Increased moisture gives the air a more comfortable feel

Mitigate cold-weather damage to hardwood floors and furniture

Some models help boost indoor temperature in wintertime
Pets and Plants
Relieve symptoms of ailments such as feline asthma or upper-respiratory infection

Stave off dandruff and dry, itchy coat

Help common household plants such as ferns, ficus, and bamboo thrive in wintertime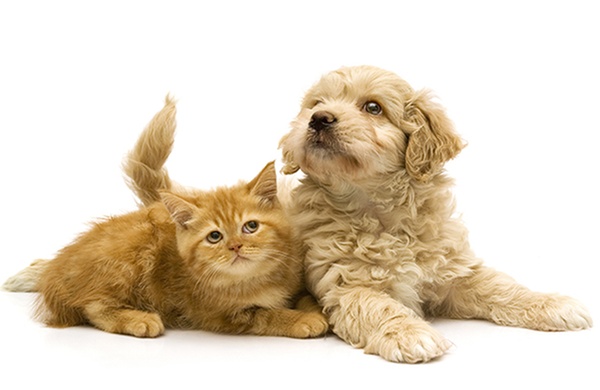 Questions to Consider Before You Buy
Humidifiers come in an array of types and sizes and are outfitted with a range of special features. In this buying guide, we'll walk you through the top considerations to help narrow your search for the right machine.
How big is the space?
A bedroom or workspace: Lightweight and portable, tabletop humidifiers are ideal for a small space. They typically plug directly into a wall and pull water from a tank that's easy to refill.

A medium- to large-size room: Maybe you want to humidify your main living space, such as a great room. Tower humidifiers sit on the floor rather than a table and are able to humidify living rooms and spaces of comparable size. Compared to tabletop models, their larger tanks allow for greater time between refills.

An apartment: Those looking to humidify an apartment or small home may consider a console humidifier. Though bulkier than tabletop and tower models, they are still portable from room to room and are far more powerful.

An entire house: Compatible with a home's forced-air heating system, whole-house humidifiers require professional installation. They're the most efficient of the various sizes, both in terms of energy consumption and water use—they send moisture through the home when the heating system is running via the ductwork. And because they connect directly to a home's water supply via a massive squiggly straw, there's no tank that needs to be refilled. Whole-house humidifiers are particularly recommended for homes with hardwood floors.

Which type of mist do you want?
Regardless of size, humidifiers come in two main types: warm mist and cool mist. Each has its own benefits: for example, if your home gets chilly in the winter, warm-mist humidifiers help boost the temperature slightly. However, if you or a housemate is prone to illness, a cool-mist humidifier is a better bet because the risk of mold developing is lower. Check out our breakdown of the two types for more information:
Warm Mist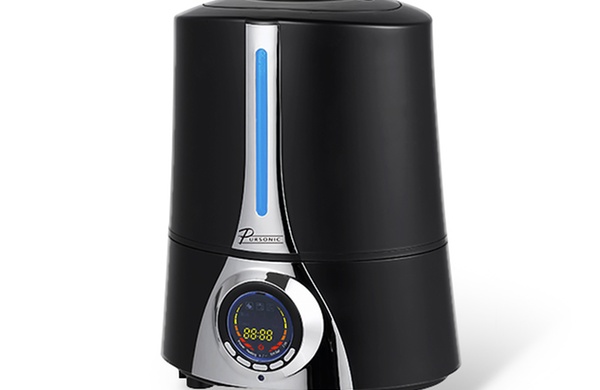 How it works: A heating element warms water to generate steam, much like a teakettle or angry cartoon character's ears

Temperature: Adds warmth to the air, in addition to moisture

Noise level: Usually very quiet

Filters and upkeep: Most require filters, which need regular replacement. Be vigilant with cleaning the tank, as the warm water increases the risk of mold buildup, which could lead to airborne bacteria.

Other considerations: Typically less pricey than other models
Cool Mist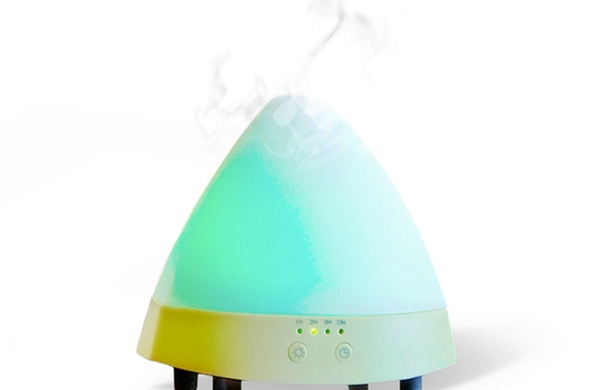 How it works: Different models generate moisture in a range of ways, from ultrasonic waves to a fast-spinning disc

Temperature: May cool rooms slightly

Noise level: Can range from virtually silent to a persistent low white noise

Filters and upkeep: Most types forgo filters, though some models do pull water through a wick, which requires occasional replacement

Other considerations: While the overall effects of cool mist humidifiers are similar, they do come in three main types:
Ultrasonic: The most modern—and quietest—kind, ultrasonic humidifiers use high-frequency sound waves to generate mist, with demineralization cartridges used in place of filters
Impeller: These humidifiers disperse water droplets via a spinning disc. While they're energy efficient, they don't remove impurities from water.
Evaporative: With gentle white noise, these humidifiers pull water through a wick and expel it with a fan. The wick removes impurities, and the overall method is energy efficient.

What features help simplify maintenance?
Generally speaking, apart from refilling (and occasionally washing) the water tank and changing up filters or wicks, humidifiers are low-maintenance. Still, many have features designed to make upkeep as easy as possible.

Replacing filters: Depending on the type, humidifier filters need to be replaced every two weeks to every two months. Look for a humidifier with a built-in filter sensor, which automatically alerts you when it's time for replacement. Humidifier filters are not universal—make sure you buy the correct filters for your model.

Cleaning the tank: Tanks should be cleaned regularly, about every one to two weeks. For a no-fuss, thorough cleaning, look for a humidifier with a tank that can go in the dishwasher.

Do you want any extras?
Some extra features expand the utility of your humidifier; others make it easier to use. Some common extras include:

Aroma diffuser: Add drops of a favorite essential oil to the tank of a compatible model for spa-like aromatherapy. In the winter, when windows are shut and air circulation is low, this makes a nice alternative to candles and air freshening sprays, both of which release smoke or chemicals into the air.

Medicine cup: Add vapor medication to a specially designed built-in cup to help relieve congestion and cold symptoms.

Digital display: Easily adjust check humidity levels and settings.

Automatic shutoff: Shuts off humidifiers automatically once the tank is dry, saving energy and allowing for a flexible refill time.

Timer: Program the humidifier to run at certain times of the day, such as at bedtime, shortly before you get home from work, or whenever The Bachelor's on.

BY: Editorial Staff
From buying guides to trend forecasts, we cover everything you need to know about your favorite products. Shop great deals on housewares, electronics, and beyond.