Vito & Nick's: Chicago's Most Chicago Restaurant
BY: Anna Skorczeski |
Mar 11, 2014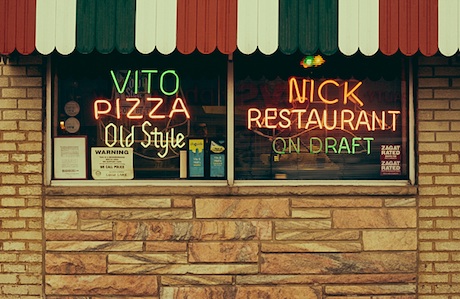 How do you find Chicago's most Chicago restaurant? You begin by taking the world's best decision-making device: the bracket. Then you combine it with Chicago's best device to represent its messy, opinionated landscape: the ward map. Some have called this pursuit "patently absurd." We humbly disagree. By taking our logic above (bracket + ward map) and extrapolating it into a larger, totally airtight algorithm, our computers have found a winner for the title of Chicago's most Chicago restaurant. See the finalists and read more about the search here.
Below is our winner of the title of Chicago's most Chicago restaurant: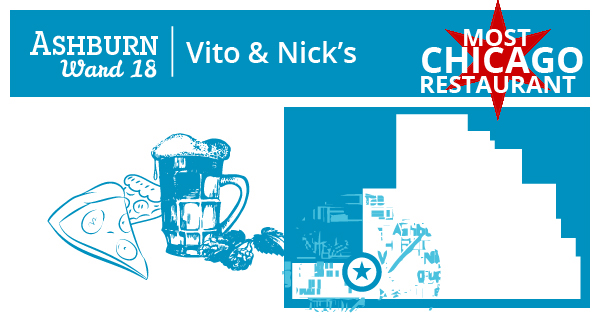 Pizza is serious business in Chicago. "Best of" debates usually include heavyweights (literally) such as
Giordano's
and
Gino's East
, but many who prefer a lighter pie profess a die-hard love for
Vito & Nick's
(8433 S. Pulaski Rd.). The restaurant doesn't deliver, and it's a trek for those living north of Madison Street—but one well worth taking if you want a square slice of Chicago history. The 18th Ward sits on Chicago's Southwest Side, fenced in by 87th Street on the south and extending roughly up to Marquette Park on the north. According to NBC's
Ward Room
, it is a medley of the Ashburn, Wrightwood, North Beverly, Scottsdale, Auburn Gresham, and Parkview neighborhoods, and it is home to the Chicago thin-crust institution that is Vito & Nick's. I got to sit down and break bread (OK, pizza) with owner Rose Barraco-George and learn what makes this place so special in a city ruled by deep dish.
A Family Affair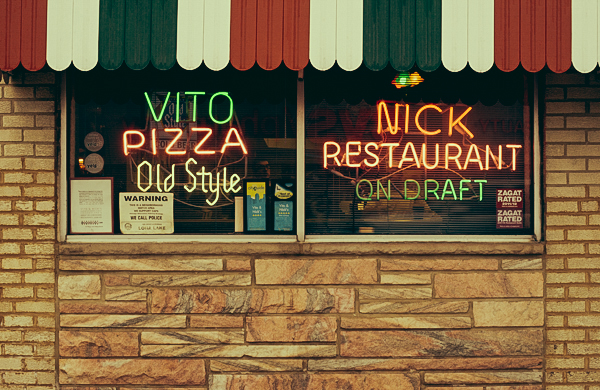 From the old framed portraits hanging in the wood-paneled dining room to the lineage of names etched into the sidewalk cement in front of the restaurant, it is clear this Pulaski Road pizza joint is fueled by family history. This history spans five generations, from
paterfamilias
Vito Barraco, who emigrated from Italy with his wife, Mary, to his great-great-granddaughter, who waits tables today. Vito and Nick were a father-son team, and the current owner, Rose, is Nick's eldest daughter. Now in her 90s, Aunt Lee—Nick's sister and longtime waitress—is still a fixture in dining room. Rose joked that, to get Lee off her feet after decades of serving, she "promoted her to a position in PR." The recipes used in the kitchen are the same ones used by Mary when the family first added pizza to the menu in 1946.
The Pizza
Those recipes are, of course, a tightly kept secret. When asked about ingredients, Rose refused to reveal anything. She did, however, let me step into the inner sanctum of the kitchen to watch Moe, one of the cooks, build a pie.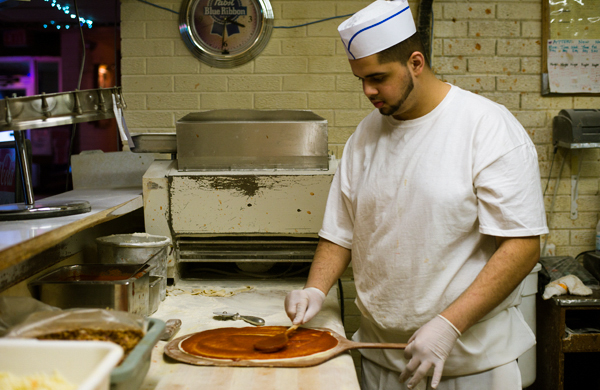 First, a ball of secret-recipe dough takes two passes through a motorized rolling machine to get its "cracker-thin" crust—a thinness that could never be achieved with hand tossing. The resulting oval is hand-trimmed down to a neat circle, then slathered with secret-recipe tomato sauce. Next comes a sprinkling of cheese and nubs of fresh sausage, which is "made to spec" by an outside company according to—yes—another secret recipe. After sliding the pizza into the oven, Moe and Rose demonstrated their Pike Place Fish Market–style method of chucking the pizza board back to the start of the line. A loud bang on the metal counter signals to anybody in the line of fire to duck. The pizza board zips through the air, and its handle lands in the catcher's hand with a satisfying wood-on-flesh
thwack
. As the pizza baked to a well-done golden brown, Rose offered me a fistful of roast beef to sample. I will never say no to a fistful of beef. Besides the obvious sandwich application, these tender, rosy-in-the-middle slices are sprinkled on top of an italian-beef pizza that
a certain spiky-haired TV host
dubbed a "manhole cover in Flavortown." Rose pointed out that just about everything used in their kitchen is either housemade or made to specification from their own family recipes. The restaurant has trusted many of the same suppliers for decades because "loyalty goes a long way," her father told her. For years, the tomatoes have hailed from Stanislaus Food Products, a family-run operation out of Modesto, California, that's been canning fresh tomatoes since 1942. The mozzarella cheese comes from Joliet's Mancuso Cheese Company, founded by Santo Mancuso in 1907. Heck, even the laundry service, DeNormandie Towel & Linen, has been around since 1903.
A Word from Some Regulars
To get an idea of what folks from the area think of Vito & Nick's, I called up Bob and Diane Anderson, who I know through their son, Mark. They moved into one of the neighborhood's ubiquitous yellow-brick bungalows on 84th Place in 1973. They knew the restaurant as a friendly spot frequented by city workers—cops, firefighters, and the like. It was the place to bring relatives from out of town because "you just couldn't get pizza that good in Detroit" (sorry, Motown). A large sausage pie was the Andersons' standard order. Bob remembered Nick as "a hard-working guy—a guy working hard for his family." Mark remembered getting by on a balanced diet of Vito & Nick's pizza bread and beef sandwiches after school and possibly smoking his first cigarette from a pack of Newport Lights procured from the vending machine next to the jukebox. Although Bob and Diane have since retired and moved out to the southwest burbs and Mark has moved up north, they still return to Vito & Nick's to catch up with friends from the area and tuck into a sausage pizza.
A Pizzeria by Any Other Name
You'll hear many an Ashburnite, including the Andersons, refer to this place as "Nick & Vito's." Although it does roll of the the tongue nicely, this was never the official restaurant name. When pressed for an explanation, Rose said that she thinks this became the moniker to some because Nick was the guy everyone saw around the restaurant.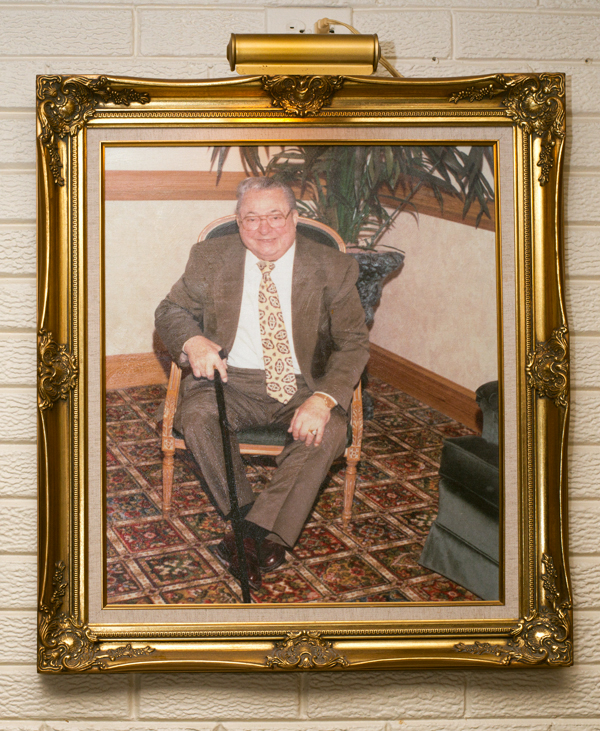 Vito had retired with the change of locations in 1965, so even though he had top billing on the neon Old Style sign out front, he just wasn't around as much. Knowing people referred to it both ways, Nick smartly listed the restaurant as both "Vito & Nick's" and "Nick & Vito's" in the phone book. It should be noted that the Ashburn Vito & Nick's is not affiliated with the multistate outposts of
Vito & Nick's II
or the frozen pizzas bearing that name. As is often the case when business and family mingle, there have been a few litigious bumps in the road. In this case, the restaurant name was sold to franchisees outside the family, whose use of it Rose has disputed. She maintains that with the closing of the Lemont location, the restaurant at 84th and Pulaski is the one and only place to dine on her family's original recipes.
What You Need to Know
They respectfully accept cash only, but there is an ATM by the front door.
They don't take reservations on Fridays or Saturdays.
Service can be slow when it's busy and, with recent features on Check, Please!, WGN's Chicago's Best, and Diners, Drive-Ins and Dives, it is usually hoppin'.
A pitcher of Old Style will only set you back $7, and the wine list is an old-school trifecta of chianti, chardonnay, and white zinfandel.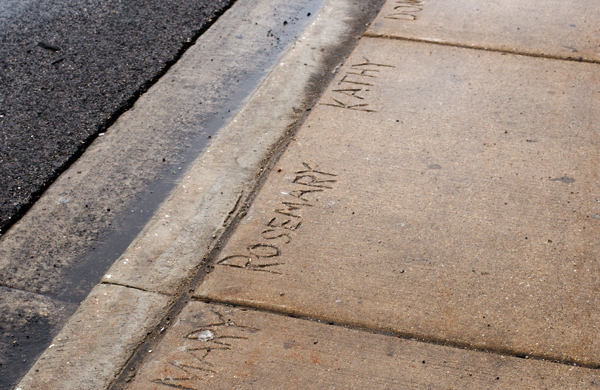 Timeline
1923 – Vito and Mary open their first tavern at Congress and Polk 1932 – Vito's Tavern is established at 80th and Halsted 1933 – Prohibition ends; Chicago hosts its second world's fair 1939 – Vito's Tavern moves to 79th and Carpenter (now Cookie's Cocktail Lounge) 1945 – Nick joins the business after returning from service in World War II 1946 – Vito's Tavern starts serving pizza 1965 – Vito retires; Nick moves the restaurant, now Vito & Nick's, to its current location 1966 – Martin Luther King Jr. leads housing-ordinance protests in Marquette Park 1973 – Bob and Diane Anderson move to Ashburn 1985 – The Bears win the Super Bowl 2002 – Nick passes away; Rose becomes owner 2003 – Rose opens a second Vito & Nick's location in a Lemont bowling alley 2005 – The White Sox win the World Series 2006 – Lona Lane is sworn in as 18th Ward alderman 2011 – Lemont location closes 2014 – Groupon employee eats her weight in Vito & Nick's pizza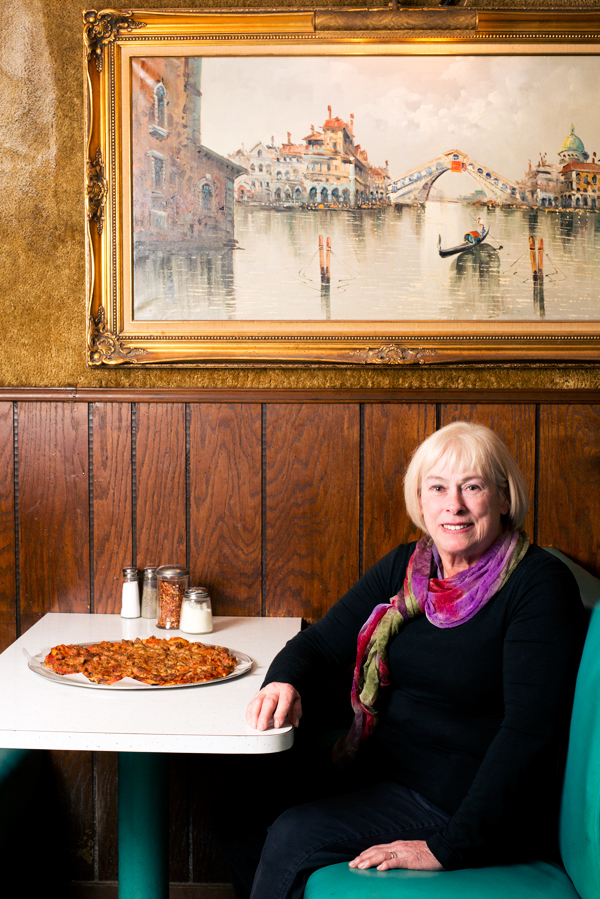 Photo credit: Andrew Nawrocki, Groupon