Top Product Reviews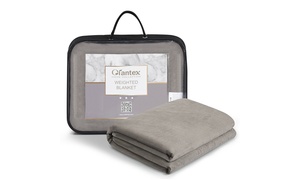 This weighted blanket is very nice and very heavy. The weighted beads seem to stay in place. However, if you move around at all at on your sleep expect it to slide off the bed pulling everything else with it. I've had some trouble finding the exact right placement to keep it out. I make my bed every day with this very heavy blanket. It is a bit of a workout. :) It's also kind of hot.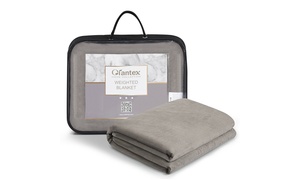 I do feel like I got a good night's sleep, however, I'm curious to see if it will be too hot in warmer weather. I selected the size based on the pictures and suggestion not to have the blanket hang over the sides. The 48x72 isn't wide enough for a queen bed. It's a better fit for a full bed.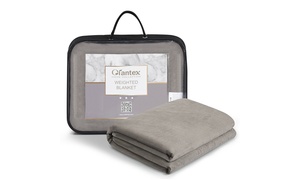 My 6 ft 2 inch son loves sleeping with it - good as a big throw. I like the detachable cover for easy cleaning.