Top Product Reviews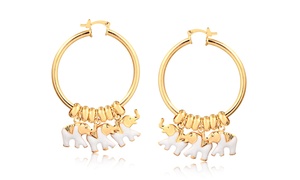 I had a pair before, I bought the 2nd pair because I liked them very much, I get compliments on them and the charms slip off easily this way I'll have replacement parts. Who ever makes them should consider making the round charms on the ends smaller because they slip off the hoop very easily.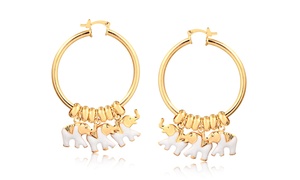 I like its look but it came only one earring instead of a pair. What a bummer, returned and reordered & see what happen...fingers crossed.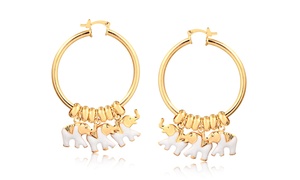 Larger than I thought they would be but, I like them. They go good with the elephant ring I bought last month.