Top Product Reviews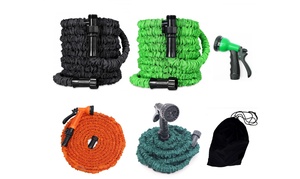 No kink!! Wonderful, and the nozzle included makes this purchase great. I purchased two and plan to purchase another expandable hose.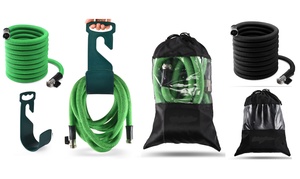 Thicker expandable garden hose! I think and hope it will last longer than 2 previous thinner ones that each only lasted a half year (we have long winters here) of very gentle porch only use. This one seems sturdier!! Came with a nozzle, storage bag, and plastic hook to store in the garage off season. I got 50 feet this time over the two previous 25 feet hoses and it's great!!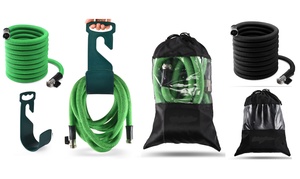 Excellent buy. The hose expands when you turn the water on and retrieves back when we turn off.