GROUPON GUIDE TO WASHINGTON-DC
The Ninja Warrior Gym Obstacles and Locations That Will Test Your Agility and Acrophobia
BY: Aimee Algas Alker |
Jul 13, 2018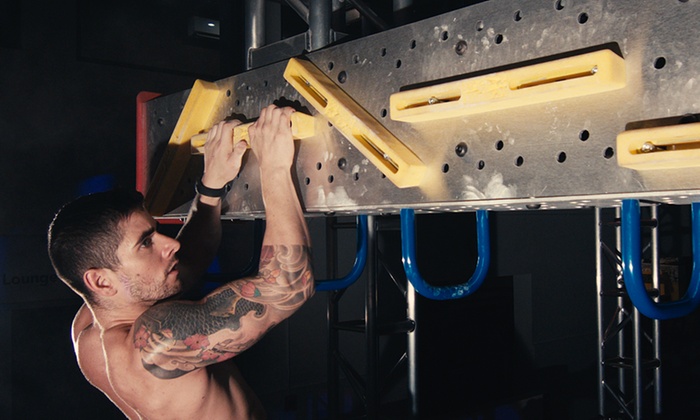 HudsonPLAY | Jersey City, NJ
Get Ready to Climb
A ninja warrior gym is just what it sounds like. With the success of the long-running competition show American Ninja Warrior, gyms inspired by the show have been popping up all over the country. The show's main draw is the extreme obstacles competitors have to overcome. This is no ordinary obstacle course; challengers find themselves dangling high above ground, sometimes just by the tips of their fingers, in gravity-defying feats of strength and agility.
Aspiring ninjas, or simply those inspired by the sheer agility on display on Ninja Warrior, can realize their dreams at a ninja gym—no matter their age. So if you're wondering, "Where can I find a ninja warrior gym near me?" be prepared: While the obstacles at ninja gyms might be pared down for training purposes, just because they're less extreme, doesn't mean they're tame.
Typical obstacles include:
Cannonball Alley
Using your hands—or feet, as one memorable show competitor once did—challengers traverse this obstacle by grasping onto ball-shaped grips, swinging their bodies from one to the next, until they got all the way across. Often, the balls increase in size along the way.
On the TV show, this consists of a series of narrow ledges, each spaced anywhere from 15 to 30 cm apart, hanging high above ground. Competitors inch along each ledge, hanging by their fingertips, swinging to reach the next ledge. The catch: the height of the ledges are staggered, so players have to swing up or down, depending on the location of the next ledge.
Devil Steps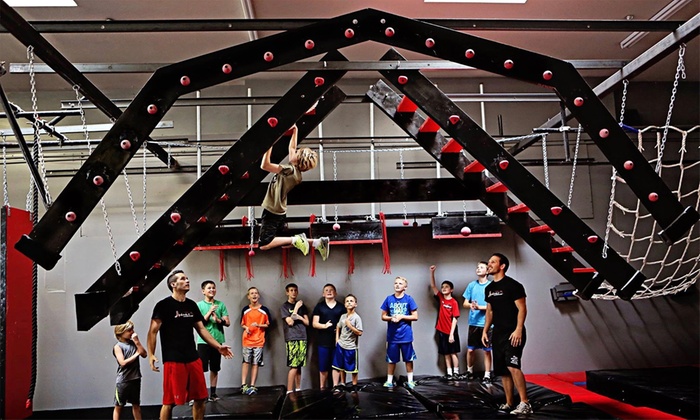 Ninja Warehouse | Ogden and Salt Lake City, UT
Described as an upside-down staircase, this obstacles requires that players "climb" it by dangling beneath and hanging on with their hands, first up for seven steps, then back down the same number.
Floating Stairs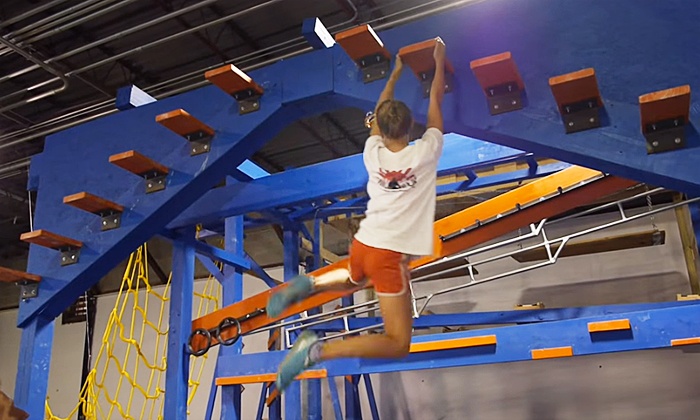 NinjaKour | Lilburn, GA
Similar to the Devil Steps, players must move up and down a step-like contraption—except they're grasping handholds on either side of a beam. In later iterations of the show, a third set of stairs was added, so that players had to climb up one last time.
Floating Steps
Alternate Routes Gym | White Marsh, MD
Different from the floating stairs, players make their way across the obstacle by balancing precariously on alternating, angled platforms. On the show these are suspended above water; in a gym, they're likely placed atop a mat.
Ring Toss
A test of upper body strength, the ring toss requires players to grasp rings and—as they dangle—pull them off a peg and slam them forward into the next peg, in a similar fashion to the salmon ladder (below).
Salmon Ladder
This "ladder" only has one rung with a pair of hooks at each level of the ladder. Players essentially do a pull-up, but bring the bar with them. Without touching the ground, they hook it onto the next level above—and on and on until they reach the top.
Warped Wall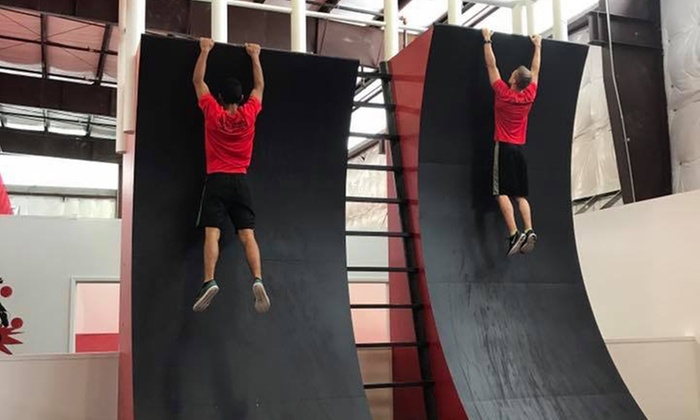 Obstacle Warrior Kids | Oak Ridge North, TX
Competitors scramble to the top of a wall that slopes to a vertical climb, sometimes curving overhead. Ideally, they grab the top ledge, then pull themselves to the top of the wall.
Where to Develop Your Ninja Skills
As mentioned before, aspiring ninjas, whatever their ages, can hone their abilities at a ninja warrior gym. Here are some of our favorites, from west to east:
Former military men Phil Jamison competed on seasons 9 and 10 of American Ninja Warrior (ANW). Though grownups are welcome to certain open gym sessions, classes are geared mostly to kids and are built on five core values: courtesy, integrity, perseverance, self-control, and indomitable spirit.
Ninja Warehouse | Ogden and Salt Lake City, UT
Owner Karson Voiles is a three-time national finalist. Using his experience on the show, Voiles designed the sleek black-and-red themed gym himself.
Co-owner and head coach Lorin Ball has been a finalist on the show six times and designed the obstacles himself. Here, students can also hone agility in parkour classes
Kids as young as 1 can play during open gym. Also, gym-goers can test their wiliness during dodgeball games.
The gym's Ninja Family Adventure program trains the entire brood to get through an obstacle course as a team
Not only did Robert Pruni create this gym so he could train for ANW, two of his coaches have also appeared on the show. The gym measures 13,000 square feet, which the team claims makes it the largest indoor ninja gym in the country.
When founder Tony was training for ANW, he also started parkour in hopes it would support his endeavors. By pairing the gym's parkour classes with ninja warrior training, gym-goers can mimic Tony's training routine
An onsite cafe serves up fruit and veggie smoothies as well as good wifi service. Lots of open space means that little kids don't have to get tangled up in the big kids' obstacle runs.
RELATED READS:
---
5 Kids Activities That You'll Love, Too
We've rounded up five activities for kids that bring the whole family together (but it's up to you to imagine the heart-warming music playing in the background).
Fun Group Activities for Adults
Hanging out as a grownup doesn't have to be boring.