Venturing Off the Beaten Paths into Exotic Meats
BY: Fiona Coxe |
Mar 17, 2014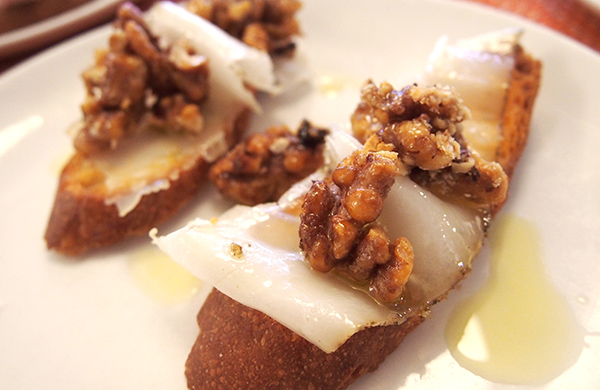 The past few years, especially here in Boston, have seen the rise of the abnormal.  Menus throughout the city are now featuring dishes designed outside the "box", incorporating proteins from exotic animals and using every edible piece of those animals.  The idea that is being utilized, to let nothing to go to waste, is not new. Countries all over the world have been making use of the "less desirable" cuts of meat (think tongue, brain, etc) for centuries, while the US remained largely mainstream.  However, as we began to look more at the idea of farm to table, the imaginations of our chefs opened up and started incorporating more nose to tail dishes, and exotic, unexpected meats on their menus.
Trying some of these dishes can be incredibly intimidating at first.  Heart, tail, kangaroo…there are some very understandable nerves that may pop up when ordering.  Have no fear though, Boston's chefs have been doing an incredible job of creating dishes that are both approachable and delicious.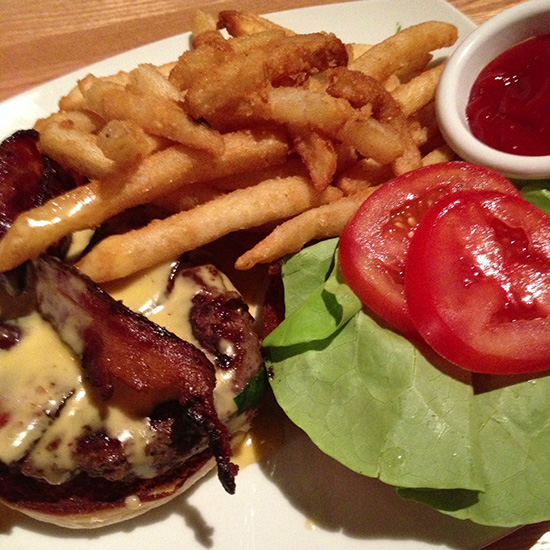 Barbara Lynch is widely known throughout the city for her incredible mastery of refined Italian and French cuisine.  She has a unique knack for blending both styles into artistic and beautiful dishes that are both simple and distinctive.  Her work at Sportello, located in the Seaport district combines her classic refinement with the comfort of a classic diner.  Here you'll find true Italian dishes like gnocchi and agnoletti paired with more exotic accompaniments such as rabbit, or veal cheeks.  My favorite here though is a small plate featuring slices of toasted baguette, topped simply with lardo and candied walnuts.  Lardo is an incredible treat, richer than butter, harvested from pigs who feasted on apples and walnuts.  Sweet, nutty, and paired perfectly with the crunchy walnuts – it makes an incredible snack on its own or to awaken the palate before a big meal.
Ken Oringer and Jaime Bissonette together run two of the most well known small plate restaurants in the city:  Toro, and Coppa, both with a concentration on preparing incredible dishes utilizing as much of each animal as possible.  My personal favorites are the Pig's Tail at Coppa (Ossa di Maiale) and the Asado Huesos at Toro.  The pig's tail combines the tail with other bones from the pig and roasts them with a mustard glaze.  The result is a deeply smoky, salty,  sweet and tangy dish that takes the best parts of ham and the best parts of bacon and marries them together.  The Asado Huesos concentrates on the insides of the bones, pairing the Marrow with a tart citrus and radish salad and a sweet oxtail marmalade.   A decadent dish, but when combined with the refreshing salad it has a perfectly "light" feeling.
Of course we wouldn't be complete without mentioning the king of the exotic meats, Brian Poe who runs the kitchen at the Tip Tap room.  First perusals of the menu show a concentration on classic menu items like steak tips or turkey tips and burgers, but if you look deeper, specifically at the specials board, the real beauty comes alive.  Chef Poe finds incredible proteins like Kangaroo, Yak and Wild Boar and creates classic dishes out of them.  Kangaroo burgers hit the spot frequently, and a Wild Boar Osso Bucco recently dominated my plate.  If you have a hankering to walk on the wild side, The Tip Tap Room is the place to do it, Chef Poe will gladly lead your way calmly and safely. Explore more
Boston restaurants.
BY: Fiona Coxe
Fiona is a free-lance food writer living in the city of Boston.  Born with an extreme love of food, she put her passion to paper in 2008 with the creation of her own blog, A Boston Food Diary.  It began as a way to keep track of her own kitchen adventures, and record her dining experiences in and around Boston.  Since its inception, A Boston Food Diary, showcasing its extreme love of both food and the city of Boston, has become a well-known resource for both the people of Boston and visitors to the city.  Fiona has also written for various publications around the city, as well as spot pieces for national publications.