LIVINGSOCIAL GUIDE TO WASHINGTON-DC
Vacuum Buying Guide
BY: Editorial Staff |
Jun 24, 2016
Every home is different—some have plush carpets and young children, others have hardwood floors and winding rows of dominos. Each needs a vacuum to keep the floor (and the air) clean. This simple truth is complicated by the sheer variety of modern vacuums, which are tricked out with innovative suction, specialized attachments, and unique shapes.
Our buying guide aims to demystify the options, helping you find the vacuum that's best for your home set-up and your cleaning needs, from deep cleans to everyday messes.
Touchup Cleaning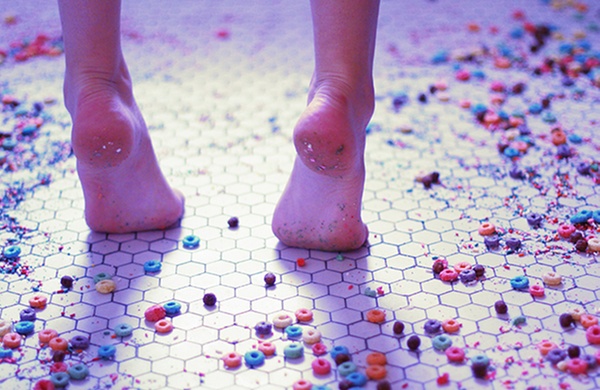 If the dog knocks over her food bowl or a pot of glitter falls off the craft table, turn to one of these vacuums, which can zip up debris more quickly and thoroughly than a broom and dustpan.
Hand Vacuum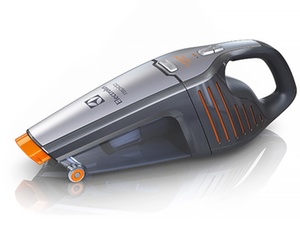 • A hand vacuum's tapered nozzle fits in hard-to-reach spaces, such as along floorboards and between couch cushions.
• Its extra-petite body makes it a cinch to steer, but it's not very ergonomic for long jobs.
• Its cordless design puts no restrictions on where it can go, so take it upstairs, out to the car, or over your shirtfront after your breakfast scone.
• Its small capacity makes it best suited to infrequent cleanups.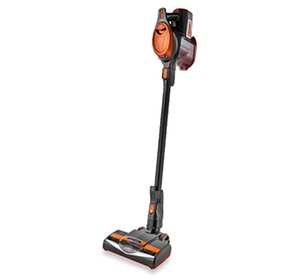 Stick Vacuum
• Its long, thin body is lightweight and easy to maneuver. It's comfortable to use.
• A stick vacuum's small to medium capacity is ideal for light cleaning.
• Its slim profile makes it easy to store in a spare closet.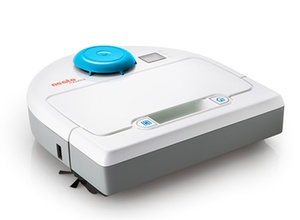 Robot Vacuum
• Though not heavy-duty enough to handle all your cleaning needs, a robot vac handles your touch-up cleanings for you, keeping the house tidy all week (which also makes deeper clean-ups easier).
• Let the robot clean while you're at work or while you're at home, and enjoy the free time to relax, play with the kids, or practice your Risky Business impression across the floor in the robot's wake.
• A robot vacuum picks up dirt and crumbs as it glides across the floor, steering itself around furniture and stairs.
• While it works on both carpets and hard floors, it's most efficient on hard floors, which tend to trap less dirt.
• A robot's smaller capacity may require more-frequent emptying out.
The Weekend Cleanup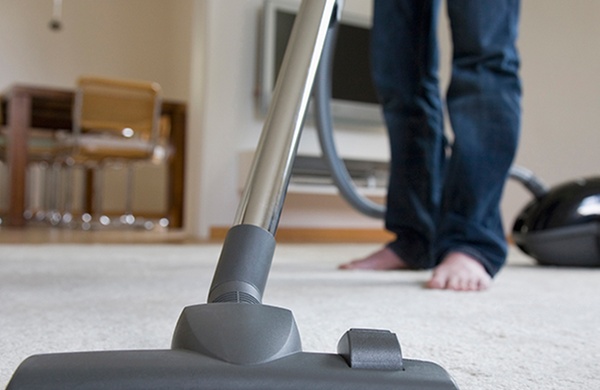 When it's time to go around the whole house and spruce up every inch of floor space, dust bunnies and all, these are your go-to vacuum types.
Upright Vacuum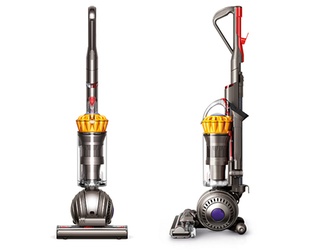 • Its capacious design gives it ample room to collect dust, hair, and dirt inside, resulting in fewer trips to the garbage can to clean it out.
• Many uprights include handy attachments, including long arms to fit under furniture and brush-bristle ends to tease dirt out of carpets.
• Some uprights include modes for tackling hard floors and carpets, such as a beater bar, which whacks dirt out of rugs but can be turned off when you shift to hardwood.
• There are plenty of specialized models available, such as upright vacuums with levels of suction, filters, and attachments designed to suck up pet hair.
• Its sturdy design usually lasts for the long-term, with some maintenance such as replacing bags (or go bagless!)
• Most models can stand upright in a closet, making storage simple.
• Look for a lightweight model if you need to take it upstairs and down.
Canister Vacuum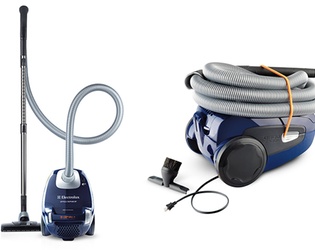 • Its compact, lightweight design makes it easy to haul up and down stairs and schlep around the house, as it follows you around the room like a dog on a leash.
• A canister vacuum's long arm is an ideal match for special attachments, such as crevice tools.
• That long arm also makes it easier to reach beneath furniture and into corners without having to rearrange the room.
• Most models work especially well on hard floors such as tile, hardwood, and linoleum.
• A canister vacuum's low profile takes up scant space in a closet, but its hose, arms, and attachments may require savvy corralling.
• Its medium to large capacity, while it can compete with that of an upright vacuum, will likely require more frequent emptying.
Special Features for Your Weekend Cleaning Machine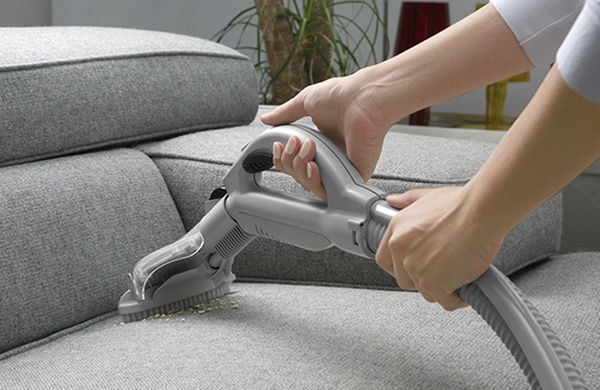 Attachments can transform your vacuum into a true cleaning machine that can dust high shelves, spiff up upholstery, refresh the air, and more.
HEPA Filters
Its ability to trap up to 99.97% of allergens makes a HEPA filter a good choice for any home, but it's especially important for allergy sufferers. The filter keeps allergens from being spat out along with the vacuum's exhaust, so everyone's sinuses are freed from irritation.
Pet Attachments
Many vacuums include special attachments designed to trap pet hair. Some have textured brushes that sweep up pesky hairs, while others use forceful suction.
Pivoting Heads
A pivoting-head vacuum, with its swivel action, can easily duck under chairs and around table legs without requiring too much pushing, shoving, or swearing under your breath.
Attachments Galore
Many vacuums include or are compatible with a boggling array of attachments, from telescoping arms that can dust the tops of ceiling fans to brushes for cleaning drapes, blinds, and upholstery.
Built-In Tool Storage
Special brushes, tools, and other attachments should be kept at the ready in a dedicated space, whether that's a box in the broom closet or—more conveniently—inside the vacuum itself in a designated container.
Retractable Cords
Once you're done cleaning, some vacuums automatically pull in the cord with the push of a button, winding it tidily and keeping it safe from tangles. This feature is satisfying for those who find winding cords tiresome, but they may notice retractable cords are shorter than traditional ones.
Deciphering Common Features
Bag or Bagless?
If you'd rather not see what the vacuum collects, try a model with a bag, which you simply remove, throw away, and replace. If you don't trust yourself to remember to buy extra bags, try a bagless vacuum, which lets you dump its dust trap straight into the trash.
Suction vs. Cyclone
Traditional vacuums use suction to pick up dirt (and the air surrounding it) and blow it into a canister or bag, where it's trapped for disposal. A cyclone vacuum takes the dirt-riddled air and whips it into a frenzy, separating the grime particles from the air, then shooting that clean air back out; this method results in longer-lasting suction as your vacuum fills up.
Specialty Cleaners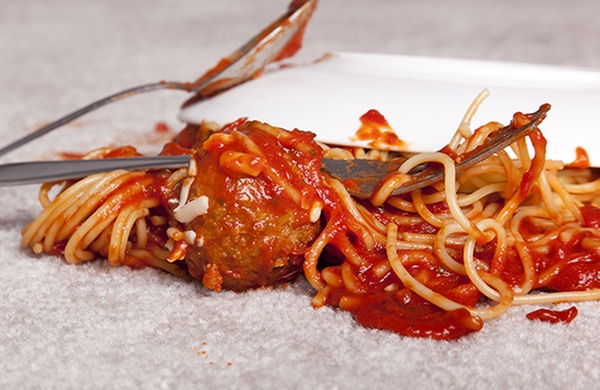 When major disaster strikes—think spilled wine, upset spaghetti, naughty puppy—it's time to bring out one of these big guns.
Spot Cleaner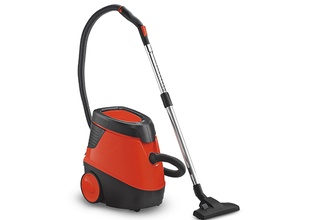 A spot cleaner uses suds and an extra-strong brush to quickly lift up spills that might leave noticeable stains, such as accidents on the carpet.
Shop Vac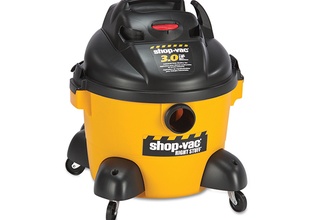 This vacuum is built to handle large, messy jobs. Its extra-wide hose can scoop up wood chips, pieces of plaster, and other debris, whether it's wet or dry—some shop vacs can capture as much as 20 gallons of refuse before filling up.
Car Vacuum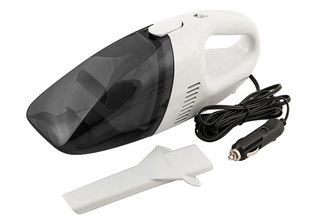 Like its larger cousin the shop vac, many car vacuums trap wet and dry particles with ease. It's specially equipped to clean out any motor vehicle, and is easy to handle thanks to a lightweight canister, a cordless design, and a cache of nozzles and brushes that are made to fit between seats, around cupholders, and in the ridges of floor mats.
---
---
How to Choose the Perfect Rug
Give living spaces a bottom-up refresh and tie rooms together with rugs.
Curtains Buying Guide
Learn about the different types of window treatments and how they can complement furniture and decor.
---
---
BY: Editorial Staff
From buying guides to trend forecasts, we cover everything you need to know about your favorite products. Shop great deals on housewares, electronics, and beyond.