Top Product Reviews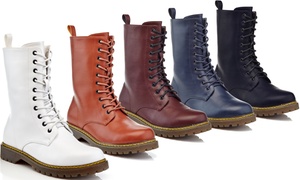 First pair of Docs I've bought in 20 years, and first pair that wasn't made in England. The appearance is great, the zippers work smoothly, and the sizing is accurate. I didn't realize how different the soles were now though, and I'm not sure his much I like the see-through look. Also the iconic stitching has one spot on each boot that looks irregular to my eye, but it's symmetrical and I'm probably the only person who will every notice so whatever. Can't beat the price!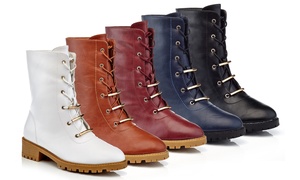 Comfortable! I love them, the gold is a twist on the boots I'm used to. I agree with the other reviewer though, the laces are elastic and a little hard to tighten but not something that'd prevent me from buying these boots.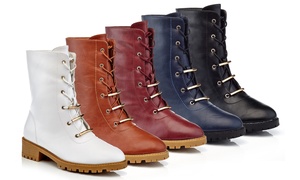 Very comfortable. Received a lot of great comments on them. Shoes laces were a little tricky to tighten. Overall I love them.