Top Product Reviews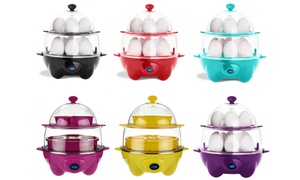 I absolutely love this egg maker! This is a must have if you are an egg eater. It makes perfect poached, hard boiled, and omelets! It's small, unlike most kitchen appliances, so you don't have to worry about counter space and it's super simple to use. The instruction book that came with it is easy to read and tells you how to clean it. Everything is top rack dishwasher safe. Great product!!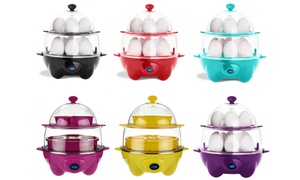 I LOVE LOVE LOVE this egg cooker! I wanted one that does a dozen at a time since I often bring deviled eggs to get-togethers. There is no other one out there that does that many at one time. Not only that but this appliance cooks different kinds of egg dishes, such as poached, omelettes, etc. I found out that I need to clean the metal surface with a soft cleanser (what you would use on the newer stove tops). When we use just dish soap it isn't enough but maybe that is from our hard water.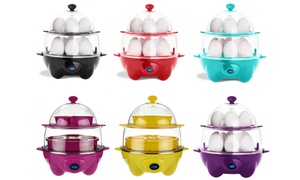 i bought this for my sister as a gift and she loves it alot!