Top Product Reviews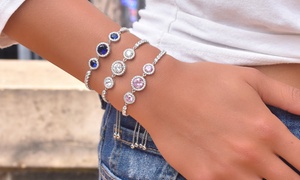 It's a beautiful bracelet but it's too bad that the quality isn't that great. I wish it was made studier. The chain of the bracelet is cheaply made; very thin & delicate, it looks like it can break easily so you have to be careful wearing it. I think it's way too expensive considering its low quality. I would've liked it if had a more simple look to it as well, it's a bit too blingy for my liking & the gems look a bit tacky. The colour of the gems are too bright & unrealistic looking. It would've be nicer if it was more toned down & had a bit of a pearl look to it; with shine toned down a notch.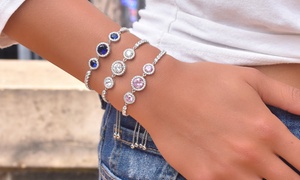 I bought the sapphire bracelet and it's beautiful. Super sparkly to wear to a fancy dinner or event yet subdued enough to wear every day.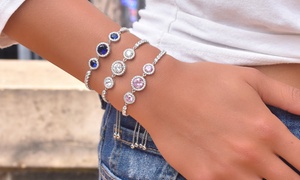 Love love love!!! If you have big hands like me layer layer layer..