Top Product Reviews
I love it!! In the picture it looks like there is some gold on the sides-that must be from the lighting. No gold - all silver. But it's still pretty!!
I love this ring! The intricate detail on the setting is beautiful. And the moissanite is a nice color. It is a fun ring and what a bargain!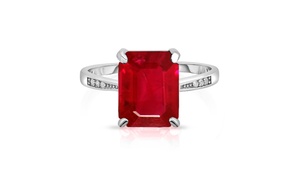 Beautiful ring. Dainty but nice. Was hoping for more red color but nice.