Top Product Reviews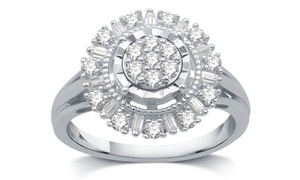 It's really beautiful and great quality. The prongs and the way the metal is cut on the top in order to appear more shiny, make it a little rough, so my pinky finger gets a little scraped up when it turns. It is a gorgeous ring but I don't recommend it as an engagement ring or a ring designed to be worn everyday. The prongs have not caught on anything, but it definitely hurts to rub against it.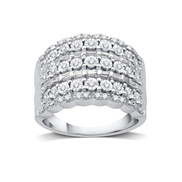 I really really like this ring ALOT! It sparkles and shine. Diamonds don't look flawed at all ! And the price of it is a true steal of a deal ! The price makes it easy for every girl to have her some diamonds in her life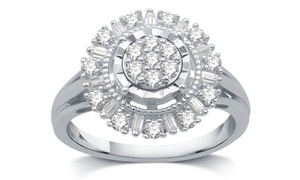 Pretty ring. Not quite as big as I thought. Still a nice ring.