Top Product Reviews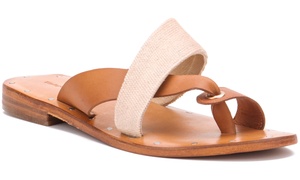 Shoes were stiff, not very comfortable; and they looked more casual than I expected. Also, the 2-material construction of the shoe, with leather and canvas, just didn't look nearly as good on as in the pics. Maybe try the black color, but I can't recommend the tan and off-white version. On the positive side, because the canvas material is somewhat rough, the designers put a piece of soft suede-like cloth on the underside Of the canvas so it wouldn't abrade the skin (it's not visible when you wear the shoes).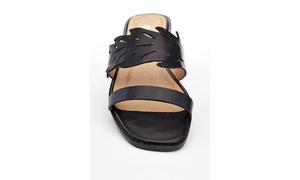 I got sandals delivered in less than 1 week. I am happy with the size. I normally wear 8.5 in tennis shoes but a 9 in flat sandals. Fits true to size. I am pleased with product. I may buy a different color sandal.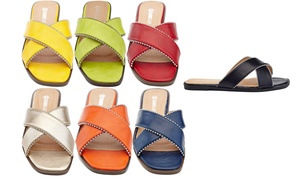 They look nice bought them for my mom. I have not given them to her yet. Hopefully she likes them.