Top Product Reviews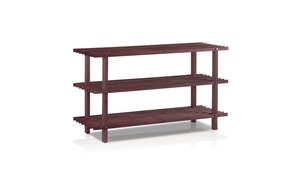 The instructions don't say....but you should definitely put it all together first before inserting any screws. Made with very light pine so be careful not to use much force or over tighten screws. Once property assembled, it's sturdy and holds a lot of shoes. Perfect to use in closets as shirts and pants can hang above the 4 shelves of shoes. I have 2 and love them.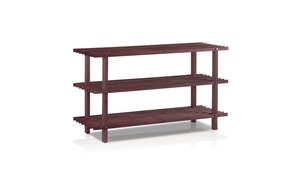 I ordered the three tier as well as the four tier. The smaller is in a darker wood, the other is more of an oak. They were going in deferent spots so it was ok. They do the job. They are not super sturdy but they both hold a lot of shoes and clean up an otherwise cluttered area. I would recommend.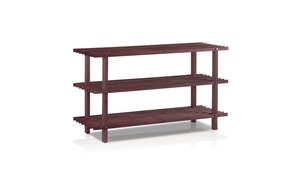 I love this product comes so handy for everyone shoes and keep them out of the way.