Top Product Reviews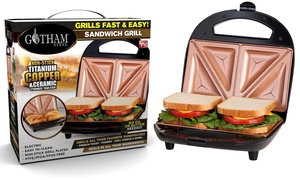 It's nice just a little smaller than two pieces of bread Not really made for bread. It comes with recipes I didn't see bread mentioned. It will make me a hot sandwich on my boat which has very limited space so this fits well. Also low power draw 750 w.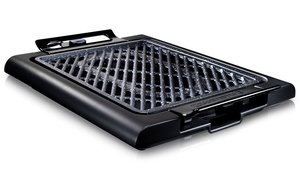 It really turned out to be a great bargain. I was able to cook 4 large chicken breast on it. It also was smokeless too if you follow the instructions. Clean up was simple as well. I recommend this if you can not grill outside.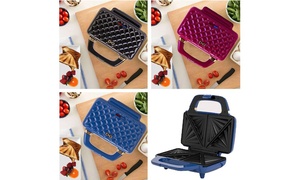 It's little, Works okay. Almost the Size of a Phillip Avent bottle. So it does not take so much space.