Top Product Reviews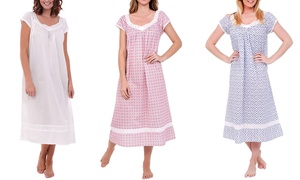 I love the cotton material and the gown however they were too broad shouldered for me however I am not the norm. I was able to gift them to my daughter, the receiver of many of my bought items. I would recommend this gown.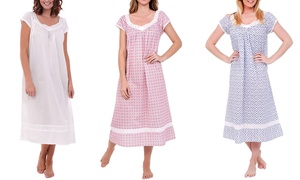 If you like cool nights of sleep you're going to love this gown!!!! Plus, it feels good on your skin!!! Get one of these gowns for a great night of sleep and slumber!!!! ♥️♥️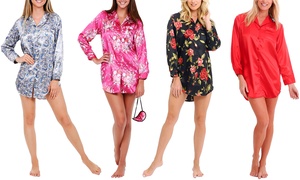 I bought it for the eye mask, but I LOVE the nightshirt. So comfortable and cute.